Job alert! The US Census Bureau is hiring temporary, part-time census takers for the 2020 Census. The positions offer competitive pay, flexible hours, paid training, and weekly paychecks. Apply here:
https://bit.ly/2OcYjz5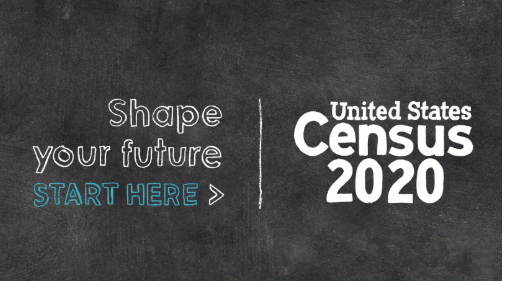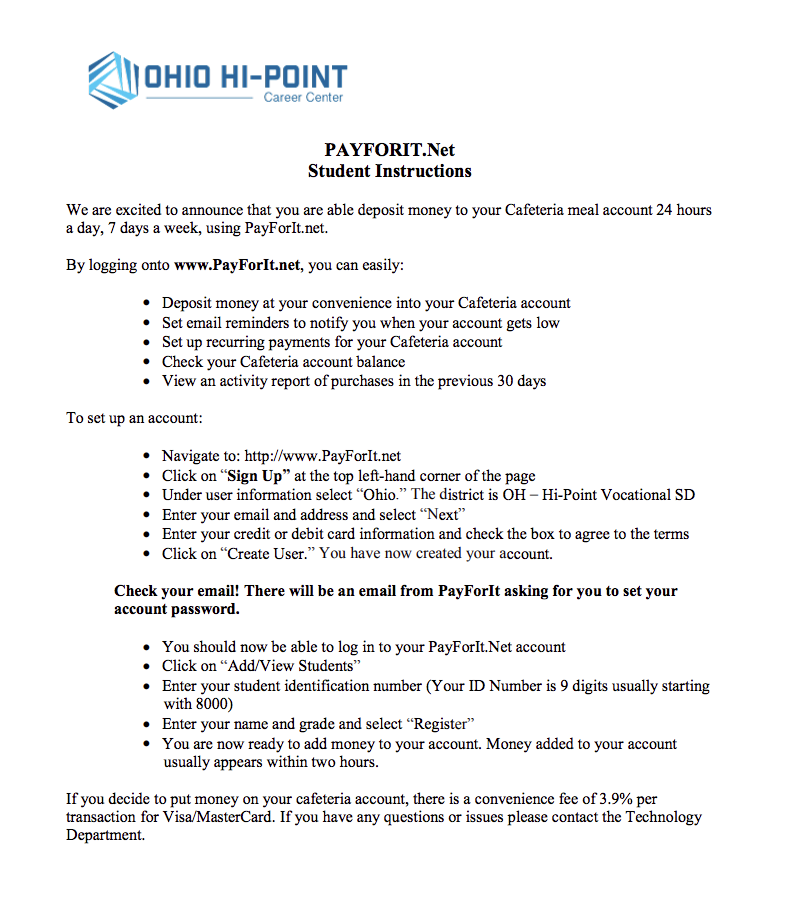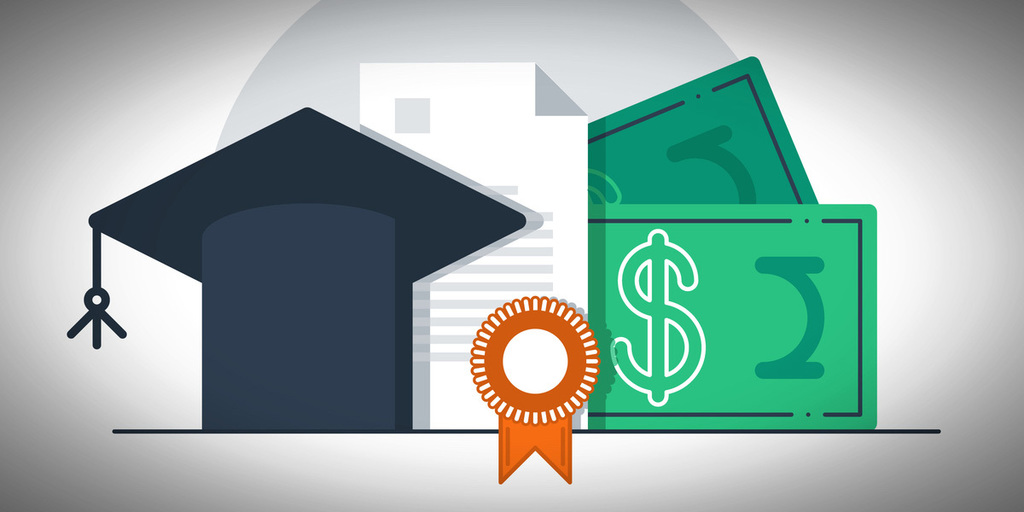 Congratulations to Angela Kep for winning the Poetry Out Loud local competition today! She advances to the Regional Semi-Finals in Columbus in February. Her selected poem was "Beautiful Wreckage" by W.D. Ehrhart.

Graham 8th graders are here! Congratulations to our new Student Delegates as they helped lead their first tour since receiving their acceptance earlier this week.

Don't forget to RSVP to the Ireland and England meeting happening Thursday, Jan. 23 at 6 p.m. in the OHP ISC!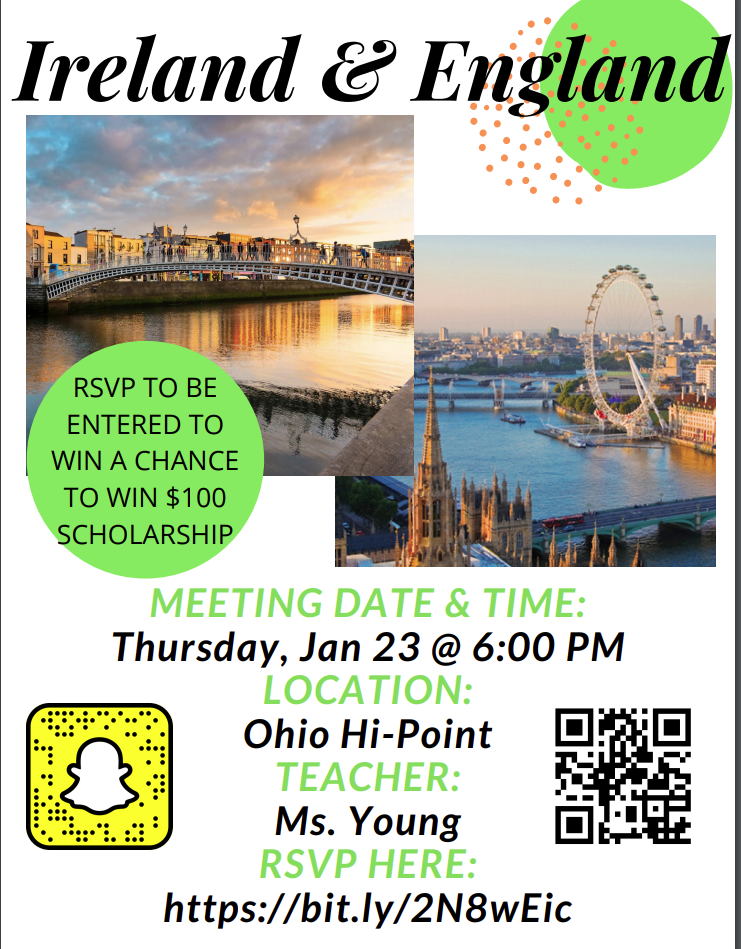 Juniors! Are you taking the ACT test? Your partner school testing date is below so mark your calendars!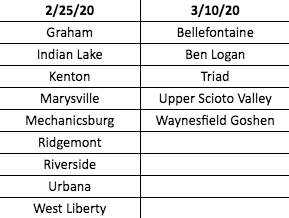 Reminder! There's no school on Friday, Jan. 17 and Monday, Jan. 20 due to a staff in-service and MLK Day. Enjoy your long weekend!

Travel opportunity! Juniors, make sure you save the date to attend this important meeting if you're interested in traveling to Ireland and England in 2021.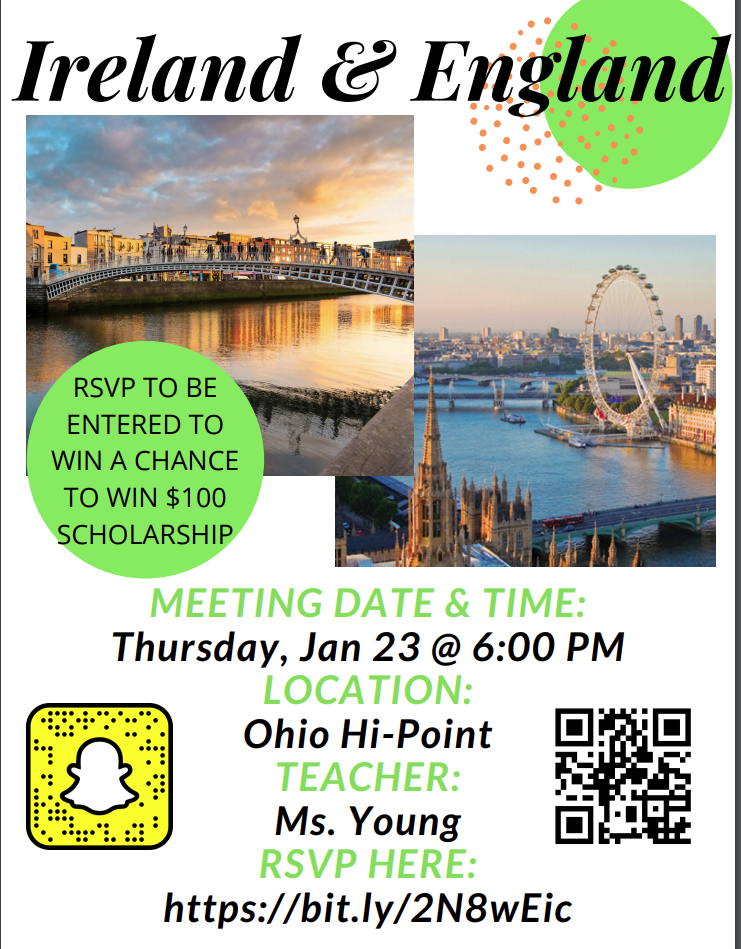 Congratulations to Jewelyanna Livingston, an Allied Health and Nursing senior from Marysville High School, and Hayden Conley, a Graphic Design and Printing senior from Marysville High School, for being named January Students of the Month! 🎉👏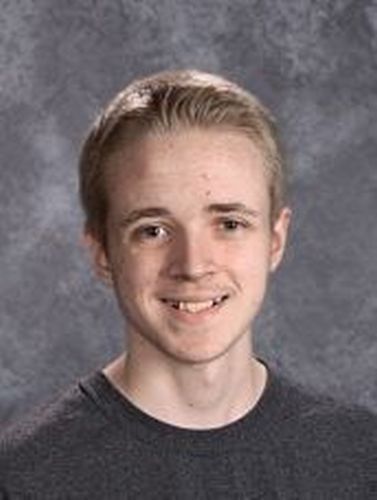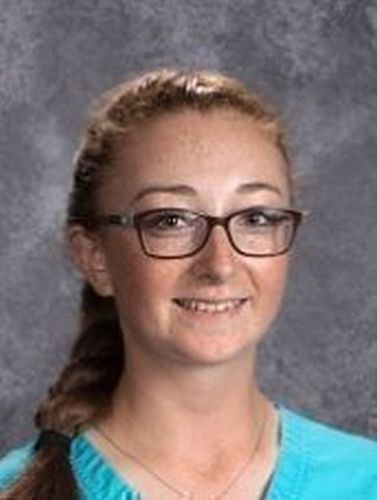 Save a life! Donate blood this Friday (Jan. 10). Talk to Nurse Amy to sign up today!
Poetry Out Loud is here! If you want to participate in this competition all you need to do is: 1. Choose a poem from poetryoutloud.org to memorize 2. Email Mrs. Young (
myoung@ohiohipoint.com
) with your name and the title and author of the poem you have chosen by January 10th.

From our family to yours, Happy Holidays and enjoy your winter break!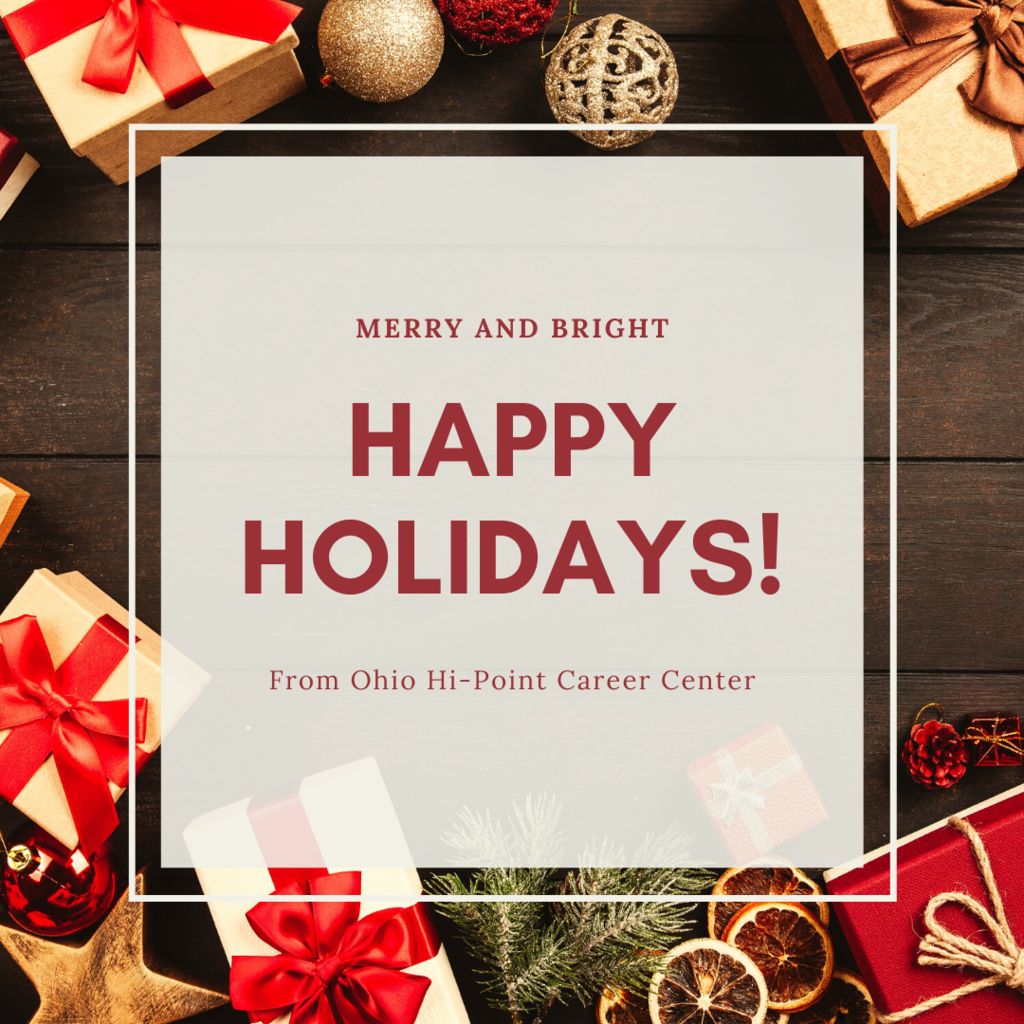 Due to the delay this morning, we will be following the schedule below.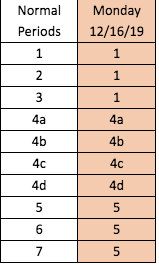 Good luck to our Allied Health and Nursing students who are testing for their STNA this week!

First semester exams are coming up quick! Here's the Exam schedule for Dec. 16-18.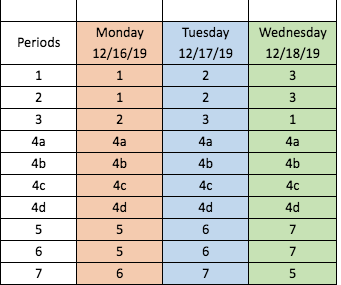 Enjoy your Thanksgiving Break!

Don't forget! Experience Days are Nov. 25 and Nov. 26. Complete your paperwork so you can job shadow, work, or go on college visits!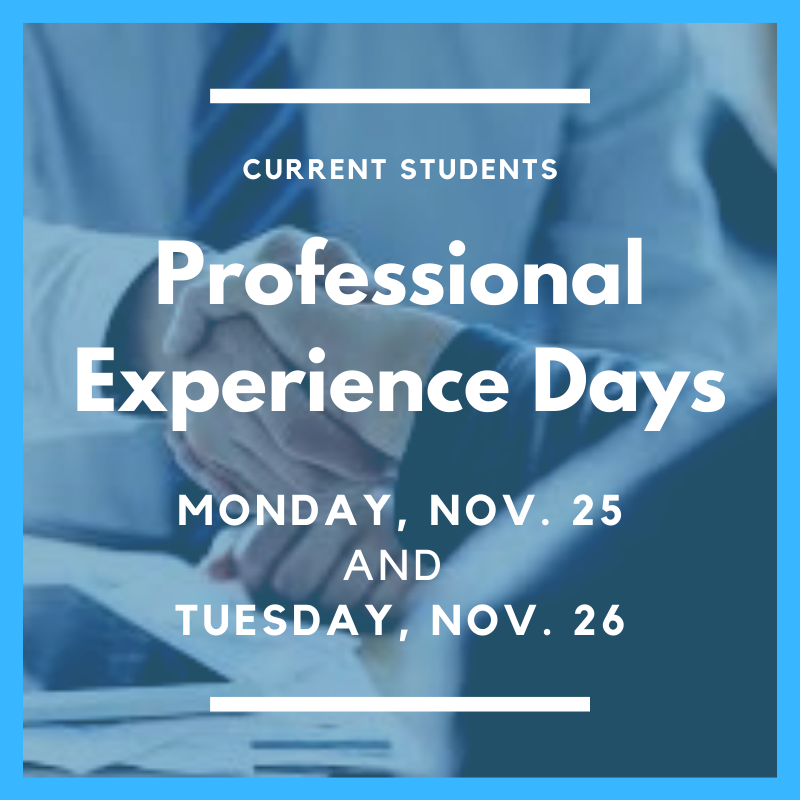 Class of 2020! Make sure you're checking out our scholarship page for the latest scholarship opportunities. Last year's class earned nearly $500,000!
www.ohiohipoint.com/scholarships