We're over halfway through the summer break and Monarch Construction continues to make incredible progress. The building construction and renovation project remains on track and on budget, with only a few minor bumps in the road like having roofing materials and equipment parts on back order.
It's been a busy week for Monarch as they finished demo work on a few buildings around campus. The old Adult Education and storage warehouse buildings were torn down to allow for better access to OHP's front entrance.
OHP's will utilize other buildings on campus for storage and Clark State will utilize existing buildings near the front of campus for adult education offerings.
The new addition will house the new Cosmetology and Culinary Arts programs as well as Health Careers Academy and Education Academy. The new science labs will also be located in the new addition.
Here's the construction progress for this week:
New Addition:
A / C foundations and stoops
Board stock insulation, including trim and liquid flashing sealant
2nd floor interior light gage metal framing
Roof drains set above lobby and connector areas, including piping down to 1st floor
1st floor sprinkler mains and branch piping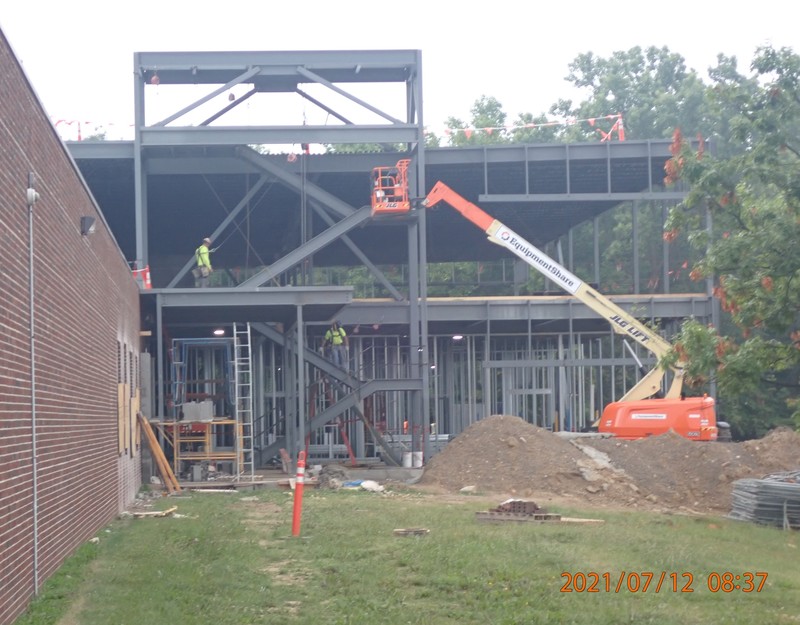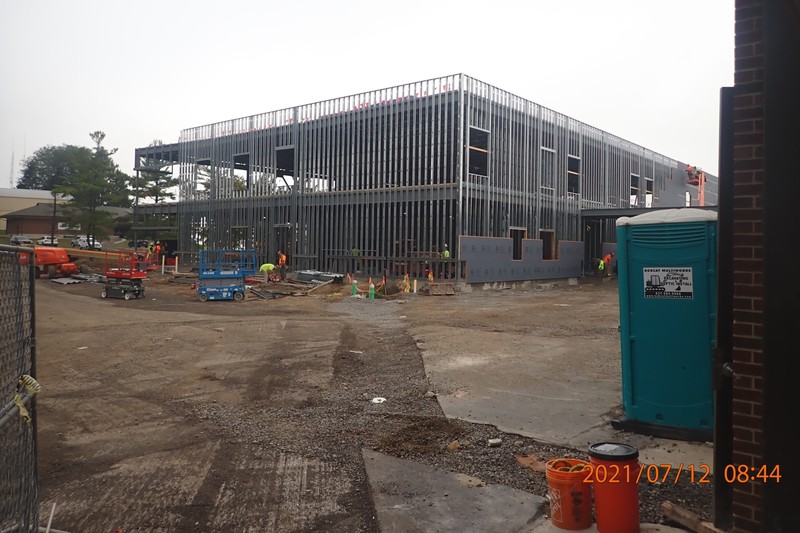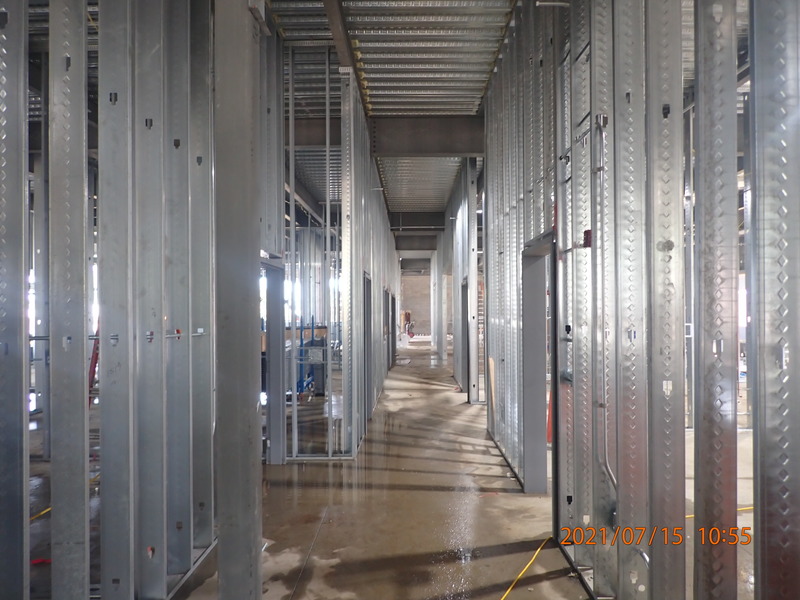 Diesel Addition
Setting of steel trusses in new Diesel Lab addition
Electrical work continues
Ductwork and piping continues
New Mechanical Room:
Installed new components for boiler and chiller room.
New electrical switchgear being installed
Prepared to set new air handler equipment on main building roof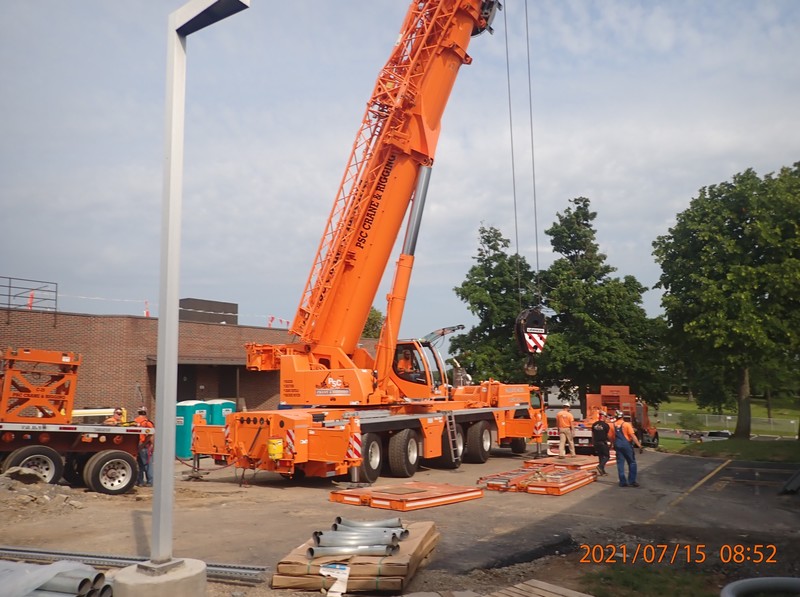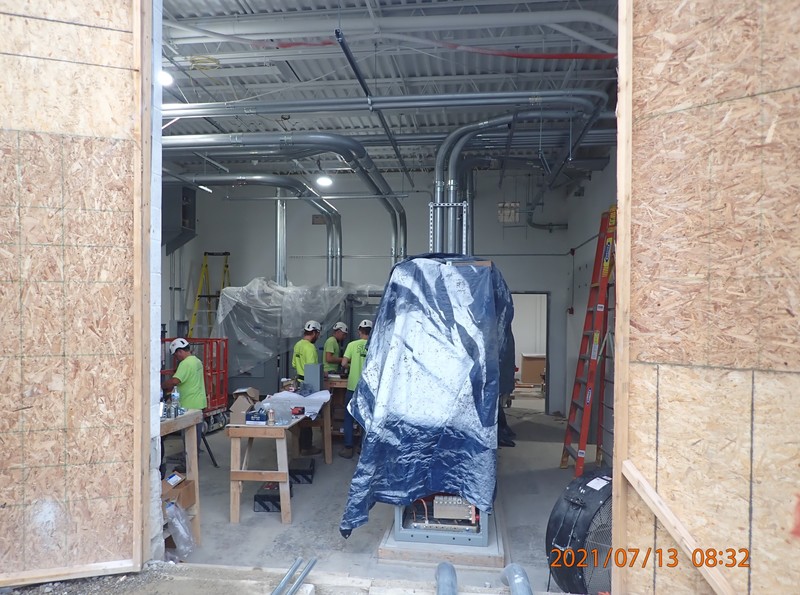 Interior Work:
Polished new Welding lab floors
Installation of ceiling grids and painting beginning to take shape in miscellaneous classrooms
Renovation work continues on new offices in the main building.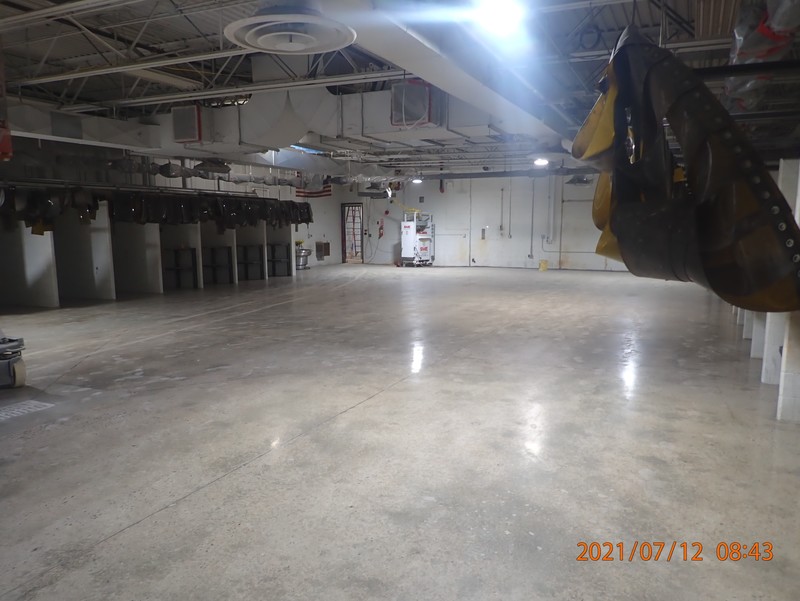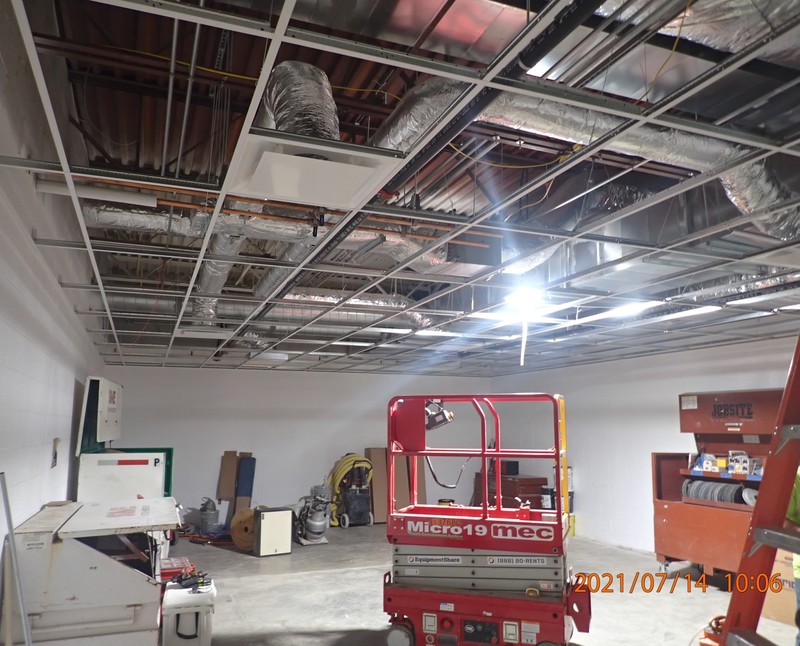 Exterior Work:
Demolition of old Adult Ed. and warehouse storage buildings.
Review of new recently installed fire hydrants on Campus