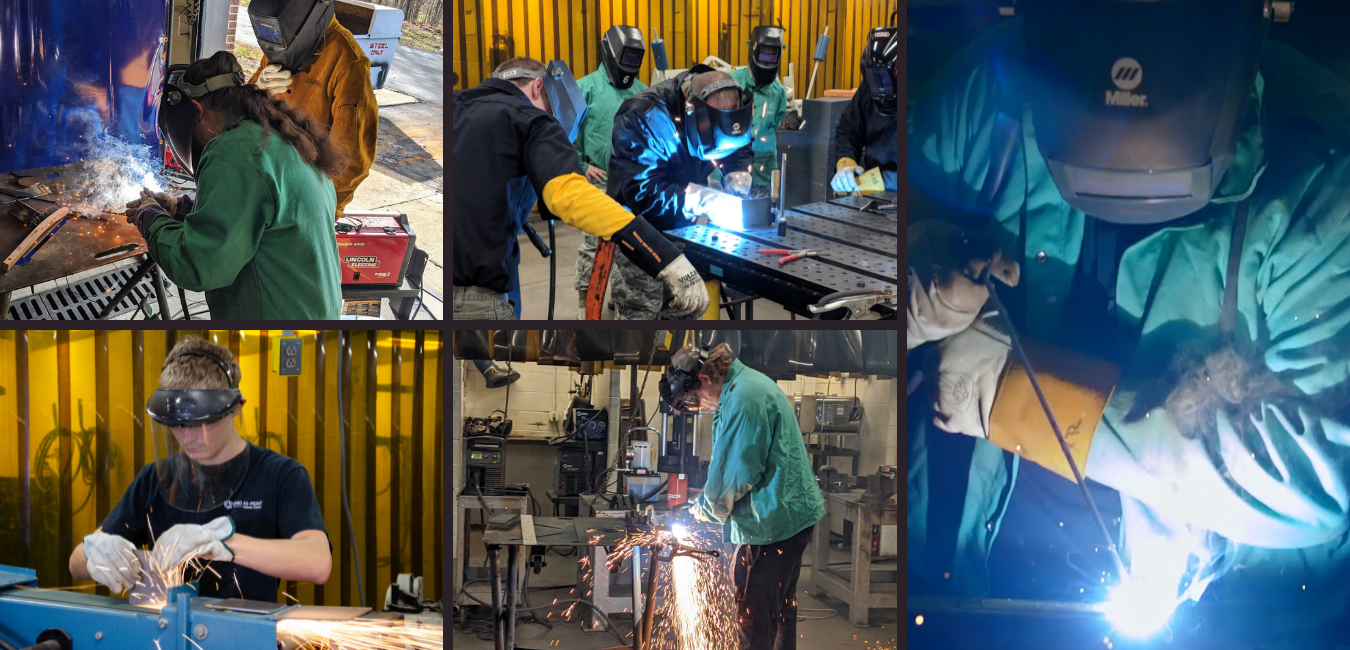 Students are jumping right into the action in the Welding and Fabrication program. After learning OSHA safety standards, students are working hands-on in our welding booths, practicing their stick welding or learning MIG and TIG welds. Students can also work on forge welding or program the plasma cutter for specific designs. Welders, especially those with a wide variety of skills, are needed both in commercial and industrial businesses.
PROGRAM HIGHLIGHTS
Become proficient at stick welding (shielded metal arc welding).

Use oxy-acetylene welding to fabricate projects.

Understand and read fabrication and blueprint reading.

Program and utilize the plasma cutter.

Focus on MIG and TIG (welding gas metal arc welding and tungsten inert gas welding).

Learn OHSA safety procedures.

Fuse creativity into your welding projects and complete school, community, and capstone projects.
YOUR COURSES
Year One
Shielded Metal Arc Welding

Flux Cored Arc Welding
Year Two
Gas Metal Arc Welding

Gas Tungsten Arc Welding

Welding Capstone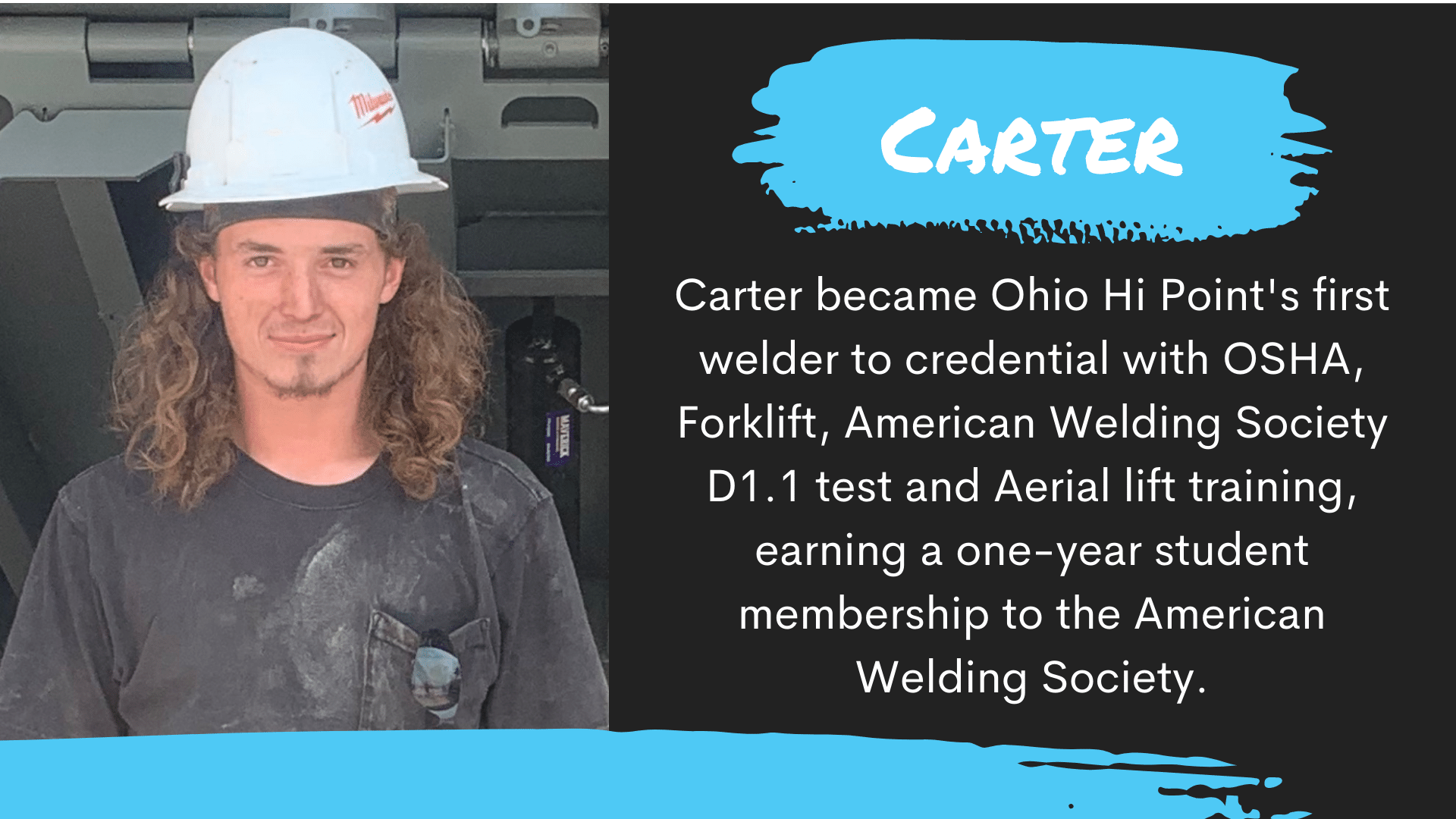 Whatever your pathway, whether it's employment, enrollment, or enlistment, the Welding and Fabrication program will provide you the opportunities to reach your goals through valued industry certifications, exposure to our college partners, and taking advantage of our Work-Based Learning program. Several of our graduates go on to become highly sought-after technicians and shop managers and owners.
CERTIFICATIONS
Aerial Lift certification

Forklift Certification

ManLift Certification

AWS Qualified Welder

10-hour OSHA
COLLEGE PARTNERS
Clark State College

Columbus State Community College

Hobart Institute of Welding Technology

Ohio Technical College

Owens Community College

Tulsa Welding School