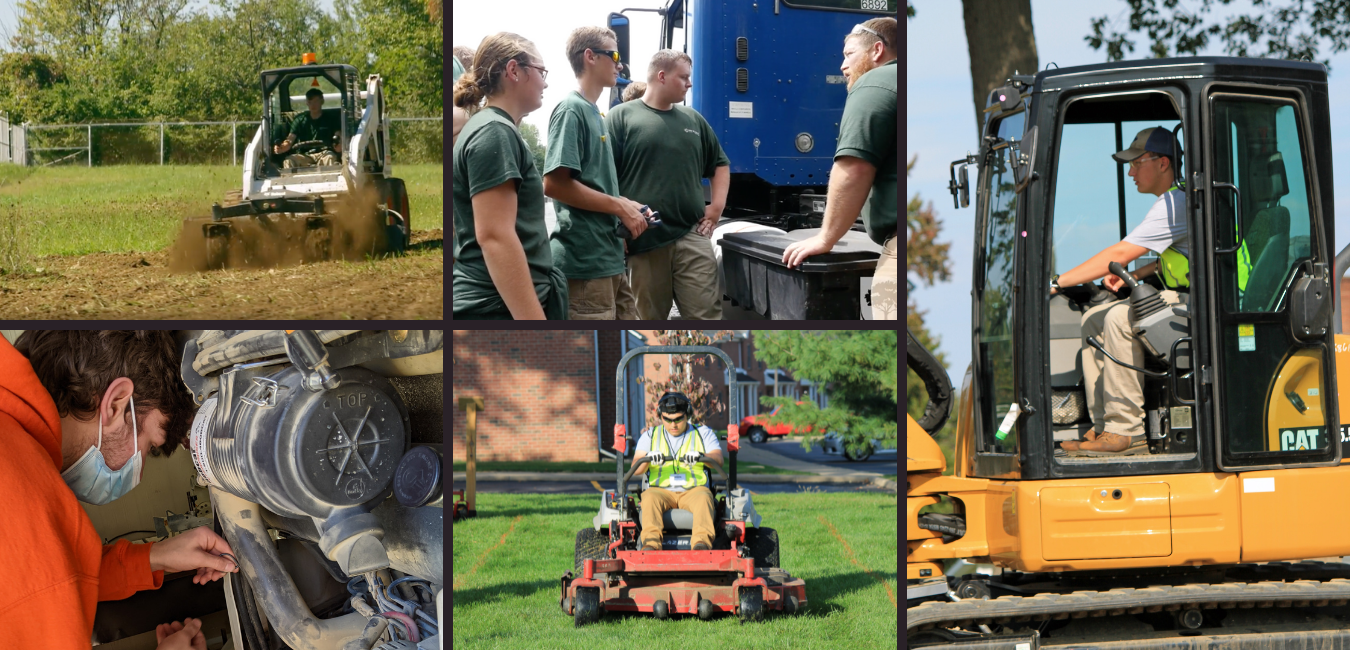 HEAVY EQUIPMENT OPERATIONS
The Heavy Equipment Operations program covers a variety of pathways for students. As the most popular elective for our students, we've transitioned the elective to be a full-time program course. Students will learn to use and maintain a wide range of equipment, and understand why and how to create landscapes that will support great structures. The opportunities are very broad within this field and students could find themselves working in a variety of work environments that truly make a difference.
PROGRAM HIGHLIGHTS
Learn the fundamentals of Outdoor Power Equipment

Operate earth-moving equipment under actual working conditions.

Service, troubleshoot, and repair diesel and gas machinery, equipment.

Utilize modern heavy construction equipment for a variety of projects.

Work on hydraulics, electronic systems, and fuel systems.

Learn and implement business management and entrepreneurship skills.
YOUR COURSES
Year One
Year Two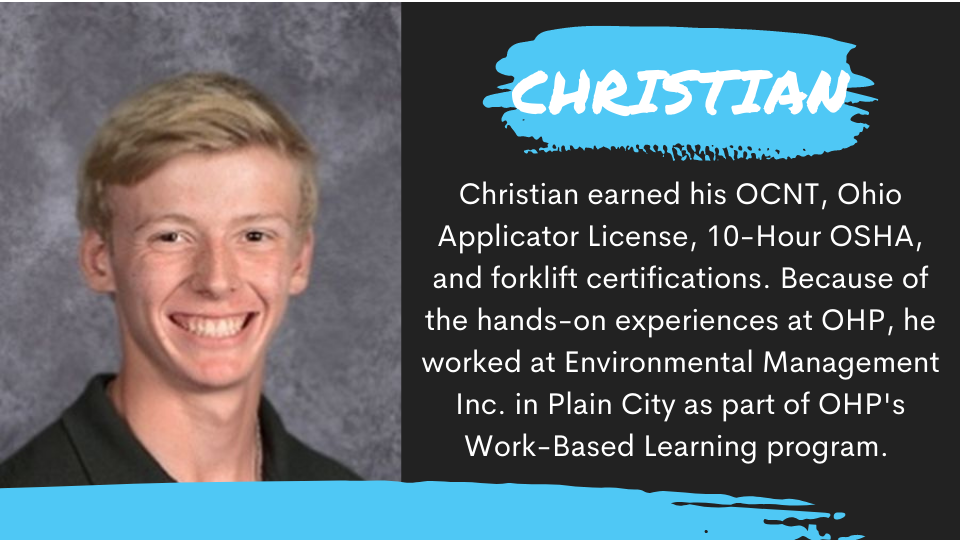 Whatever your pathway, whether it's employment, enrollment, or enlistment, the Heavy Equipment Operations program will provide you the opportunities to reach your goals through valued industry certifications, exposure to our college partners, and taking advantage of our Work-Based Learning program. Our graduates go on to become operators, shop managers, or business owners.
CERTIFICATIONS
NCCER Level One Heavy Equipment Operation

NCCER Core

Forklift Certification

Manlift Certification

10-hour OSHA
COLLEGE PARTNERS
Clark State College

Columbus State Community College

Hocking College

OSU ATI