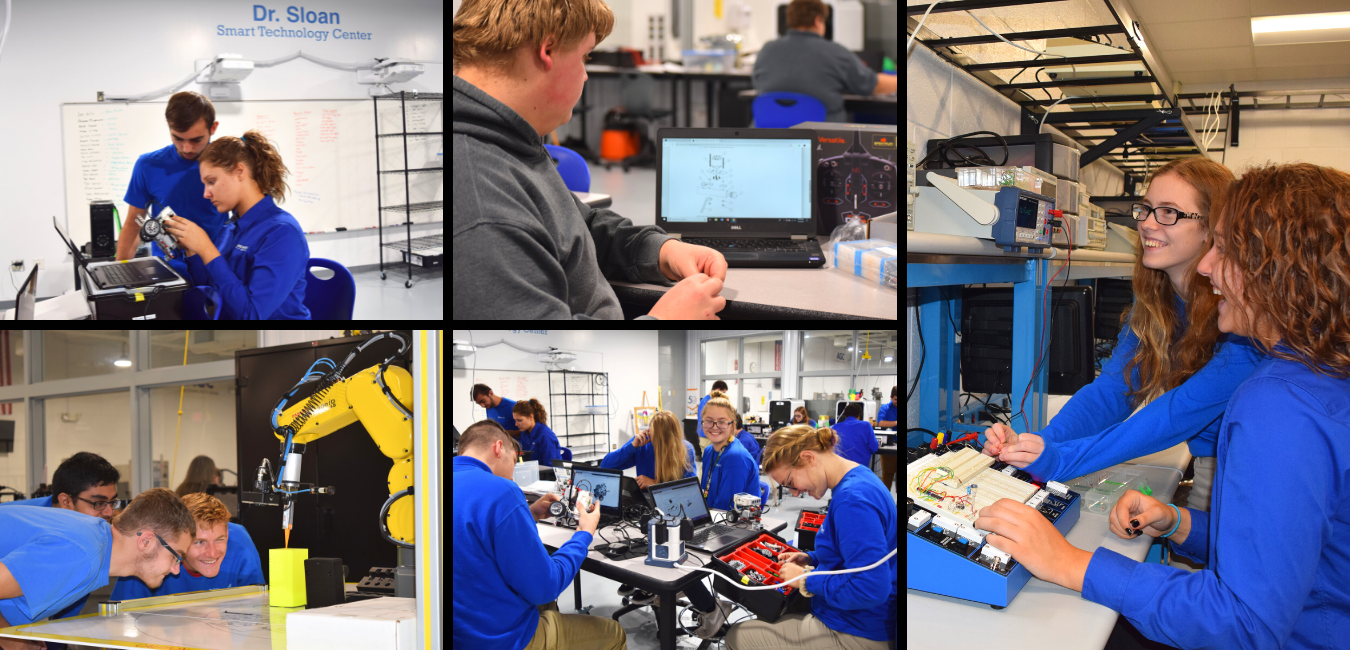 Get ready to explore the exciting world of engineering. Like a Rubiks cube, there's always a problem that needs a solution, a task that needs innovation, or a system that needs upgraded. Students will set the pace of their learning as they gain hands-on experience with robots, drones, CNC machines, 3D printers, and more. When senior year rolls around, students can branch out into Smart Technology Engineering, focusing on designing, programming, and execution of new technologies, or the Manufacturing side of the house, learning how to troubleshoot, perform maintenance and execute the manufacturing process. Students can also earn college credits through CCP and Clark State.
PROGRAM HIGHLIGHTS
Develop an understanding of electronics.

Learn the design and engineering of robotics and PLCs as you complete robotics challenges like the annual Mission to Mars.

Work with electronic circuit boarding.

Design new ways to use electrical power.

Analyze electronics system requirements.

Partner with OSU and TRC to study and implement engineering solutions for smart cars.

In the Manufacturing pathway, earn 13 college credits through Clark State for free.
YOUR COURSES
Year One
Engineering Principles

Robotics
Year Two
Computer Hardware

Engineering Design and DC Electronics

Electronics Capstone
CCP Pathway
ENT 1310 Computer Numerical Control (CNC) Machine Operator - Turning

EENT 1330 Fundamentals of CNC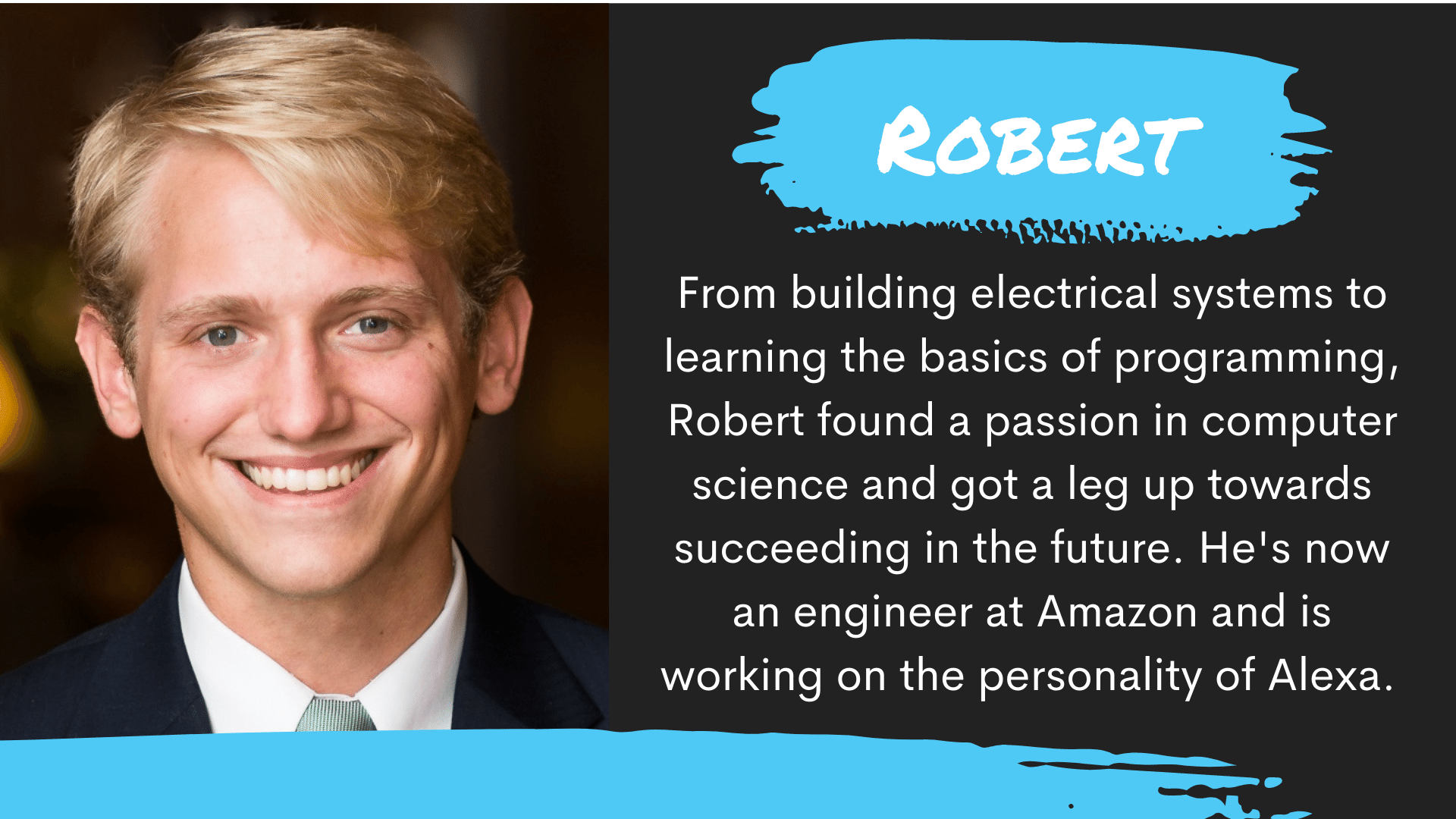 Whatever your pathway, whether it's employment, enrollment, or enlistment, the Engineering Academy will provide you the opportunities to reach your goals through valued industry certifications, exposure to our college partners, and taking advantage of our Work-Based Learning program. Several of our graduates go on to become electronics technicians, engineers, computer programmers, or manufacturing technicians.
CERTIFICATIONS
Motoman Certification

10-Hour OSHA

CPR/First Aid
COLLEGE PARTNERS
Clark State College

Rhodes State College

Ohio State University-Lima