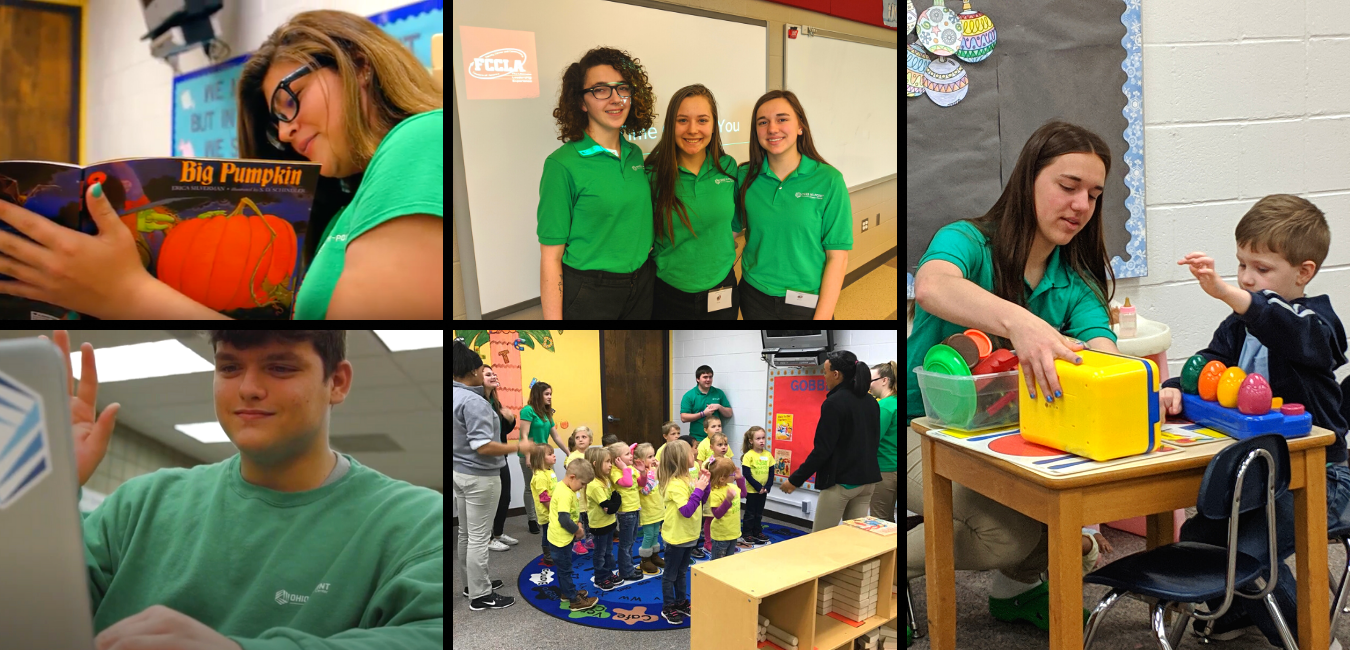 Students gain a foundation of educational principles, curriculum development, and licensure during their junior year. They'll explore a variety of careers in the education field and be exposed to a number of classroom observations. Students also learn about psychology and behavioral progress, as well as guidance and nutrition. During their senior year, students intern in a specific area of interest, creating lessons and activities that foster growth in the four areas development (cognitive, physical, social, emotional).
PROGRAM HIGHLIGHTS
Understand education philosophy and pedagogy.

Learn child development from birth through 12th grade, focusing on a specific area of interest your senior year.

Create hands-on and age appropriate lessons.

Student intern with professionals in your chosen educational pathway.

Implement health and safety procedures in the classroom.

Participate in communicable disease training

Take a course in child abuse prevention and recognition training
YOUR COURSES
Year One
Foundations of Education and Training

Child and Adolescent Development
Year Two
Classroom Management

Communities, Schools, and Stakeholders

Education and Training Capstone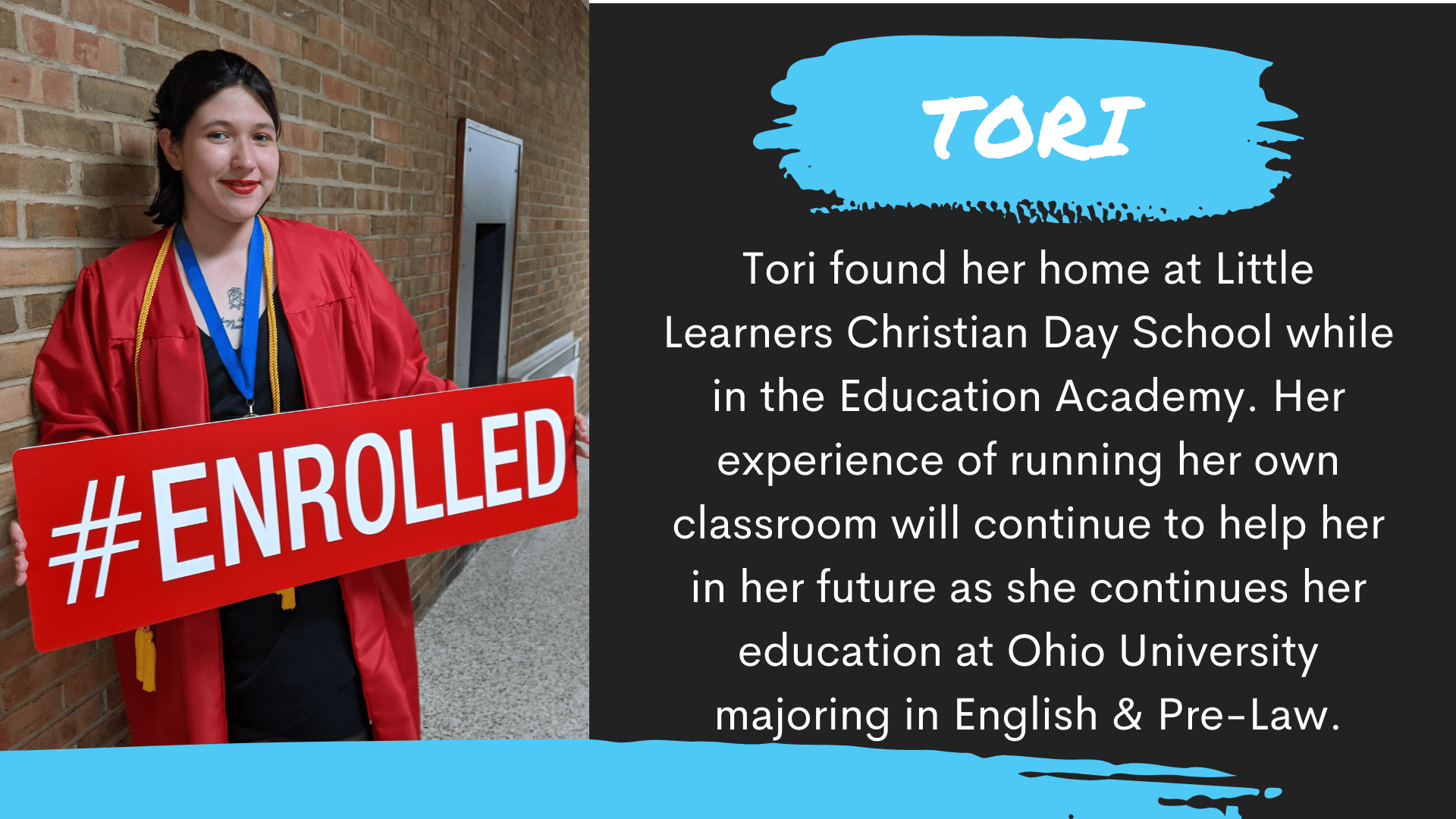 Whatever your pathway, whether it's employment, enrollment, or enlistment, the Education Academy will provide you the opportunities to reach your goals through valued industry certifications, exposure to our college partners, and taking advantage of our Work-Based Learning program. Several of our graduates go on to become teachers, social workers, daycare directors, or own their own business.
CERTIFICATIONS
Paraprofessional Certification

CDA Certification

10-hour OSHA

CPR/First Aid
COLLEGE PARTNERS
Clark State College

Rhodes State College