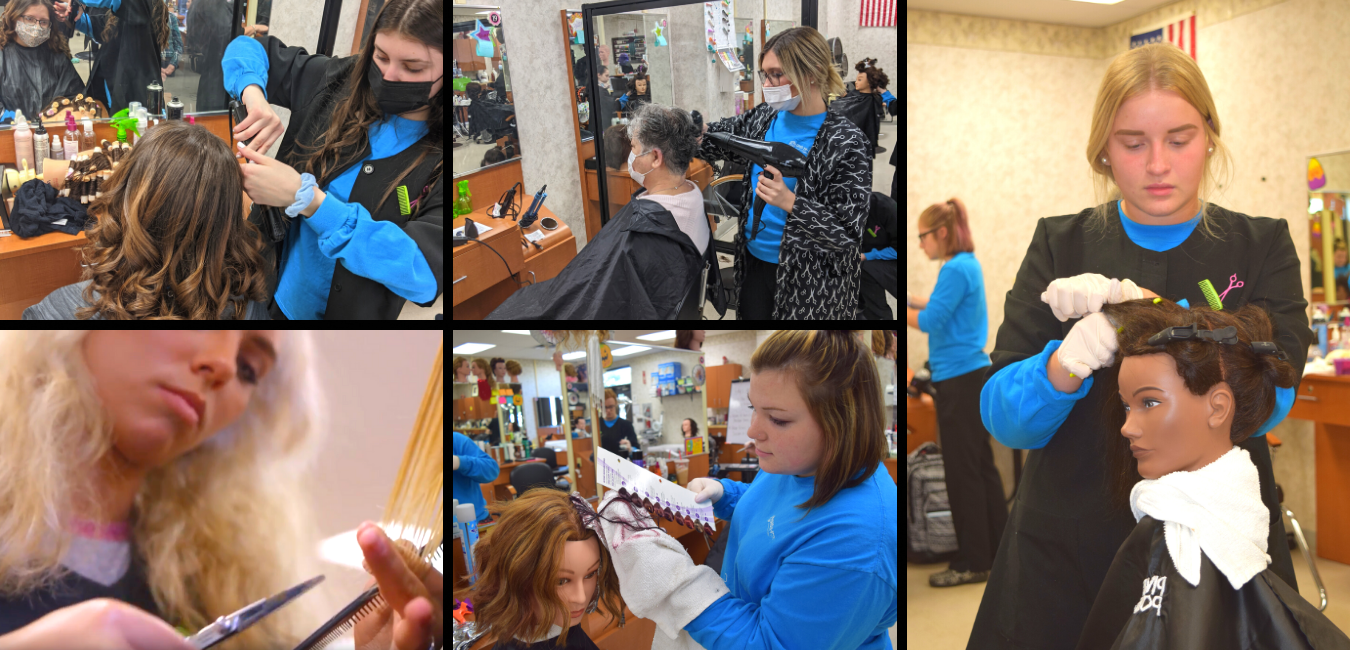 Cosmetologists aren't just in the business of making people look good, but to make people FEEL good. Students will develop their hair cutting skills as they complete Haircutting 101 and celebrate with the annual Shear Ceremony, earning their first pair of professional shears. As students spend more time in the salon and learn more skills - from braiding to color - they'll continuing building their resume and gaining the confidence to earn their Ohio State Board of Cosmetology License at the end of their senior year, which is paid for by Ohio Hi-Point.
PROGRAM HIGHLIGHTS
Own and operate the Hi-Point salon.

Begin building clientele through Cut-A-Thons and customer appointments.

Cut and style a variety of hair styles and lengths.

Work with hair color, learning the science and chemistry behind mixing colors.

Become knowledgable about manicures, pedicures, and facials.

Practice make-up application.

Grow your leadership and entrepreneurship skills through business management.
YOUR COURSES
Year One
Microbiology and Infection Control

Fundamentals of Hair Cutting and Styling

Trichology
Year Two
Fundamentals of Chemical Services

Skin Care Fundamentals and Enhancements

Human Services Capstone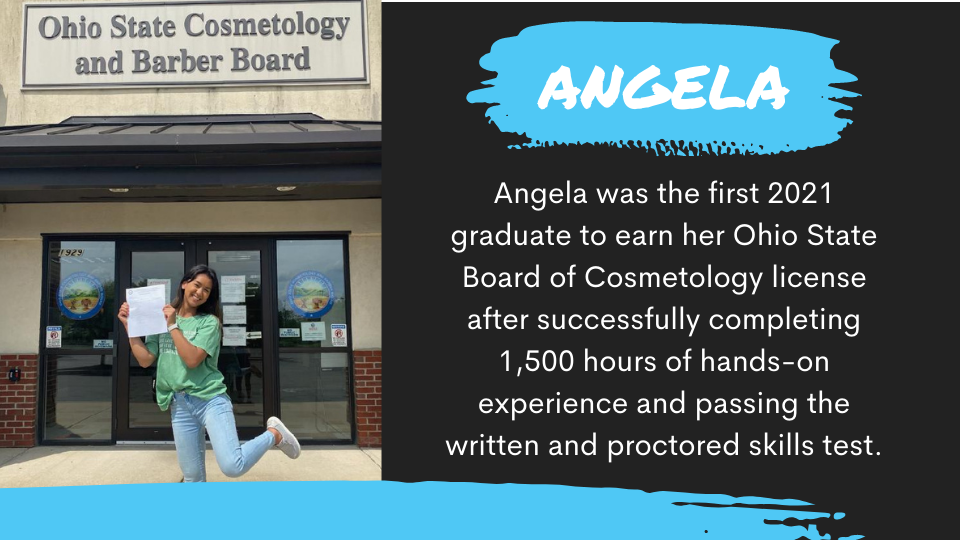 Whatever your pathway, whether it's employment, enrollment, or enlistment, the Cosmetology program will provide you the opportunities to reach your goals through valued industry certifications, exposure to our college partners, and by taking advantage of our Work-Based Learning program. Several of our graduates go on to work as cosmetologists and business owners while others will cut hair to help pay tuition costs as they continue their education.
CERTIFICATIONS
OHSA-10

Ohio State Board of Cosmetology License

Tanning License
COLLEGE PARTNERS
Clark State College

Columbus State Community College

Rhodes State Community College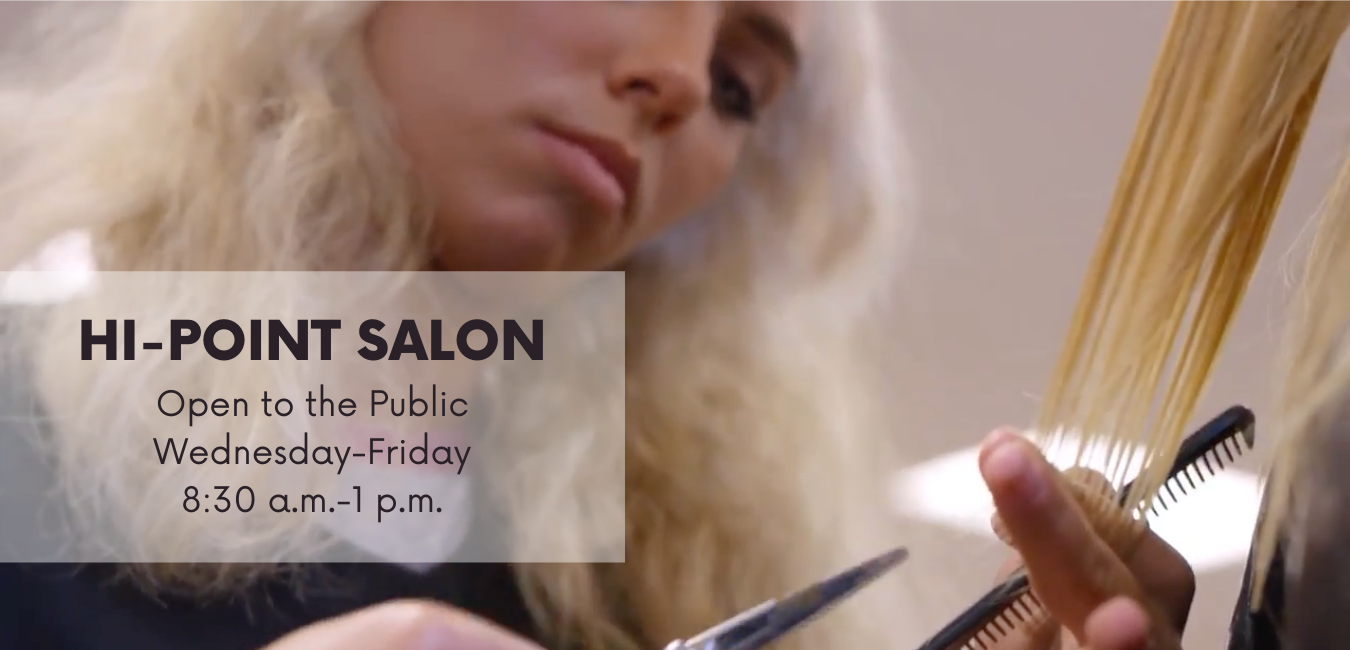 HI-POINT SALON
Our Cosmetology and Spa Technologies students run and manage the Hi-Point Salon, which is open to the public. Call today to schedule your appointment at 937-599-3010 ext. 1420!
HOURS OF OPERATION
Wednesday - Friday from 8:30 a.m. to 1 p.m.
*Hours of operation are subject to change due to school events.