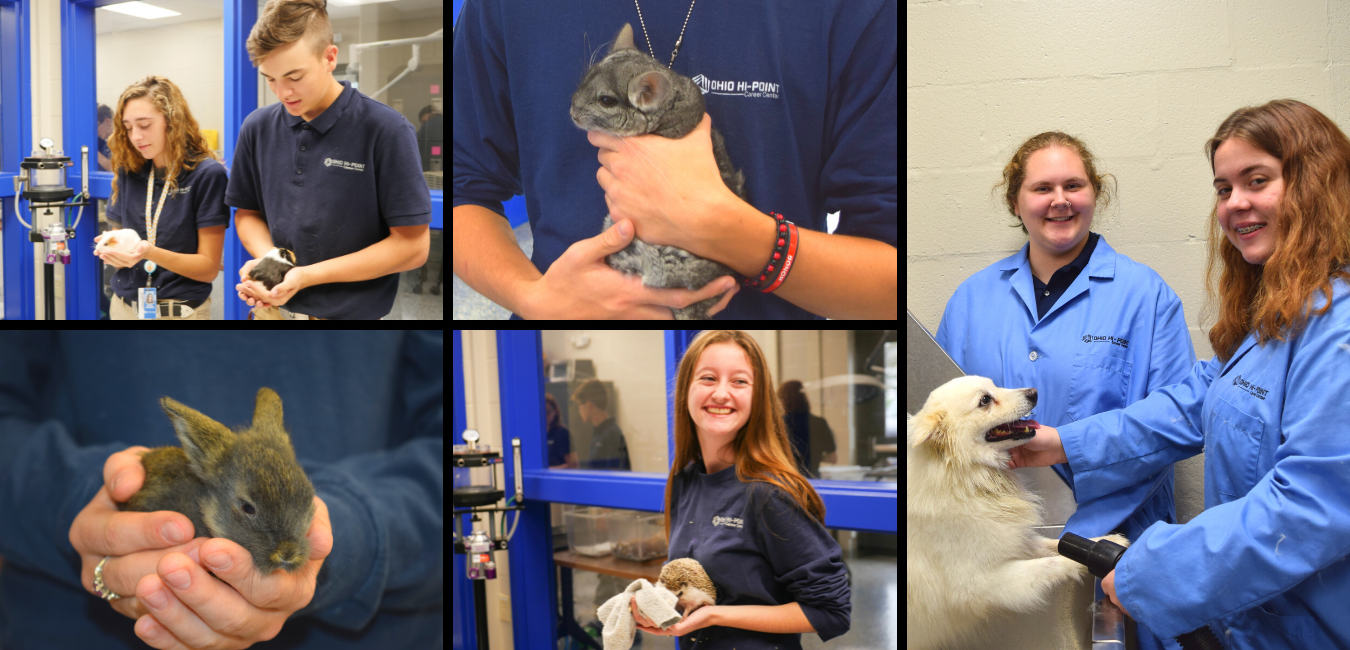 Students interact with animals every day and are exposed to a wide variety of companion and exotic animals like hamsters, sugar gliders, turtles, dogs, birds, chinchillas, and more. Study trips and guest speakers compliment the instruction that is happening in the lab. A grooming salon is open to the public, which provides additional hands-on training for students. Students are members of FFA and compete throughout the year in several event categories.
PROGRAM HIGHLIGHTS
Provide care to a variety of animals in lab.

Learn the behavior and condition your animals.

Provide enrichment activities for animals to stimulate their senses.

Be knowledgable about animal breed identification and a variety of species.

Run the dog grooming salon on campus.

Tend to the pollinator garden on campus.

Grow your leadership and entrepreneurship skills through FFA activities.
YOUR COURSES
Year One
Companion Animal Selection

Nutrition, and Management

Animal Health
Year Two
Livestock Selection,

Nutrition, and Management

Veterinary Science

Animal Science Capstone
ELECTIVE COURSE
Introduction to Zoo and Aquarium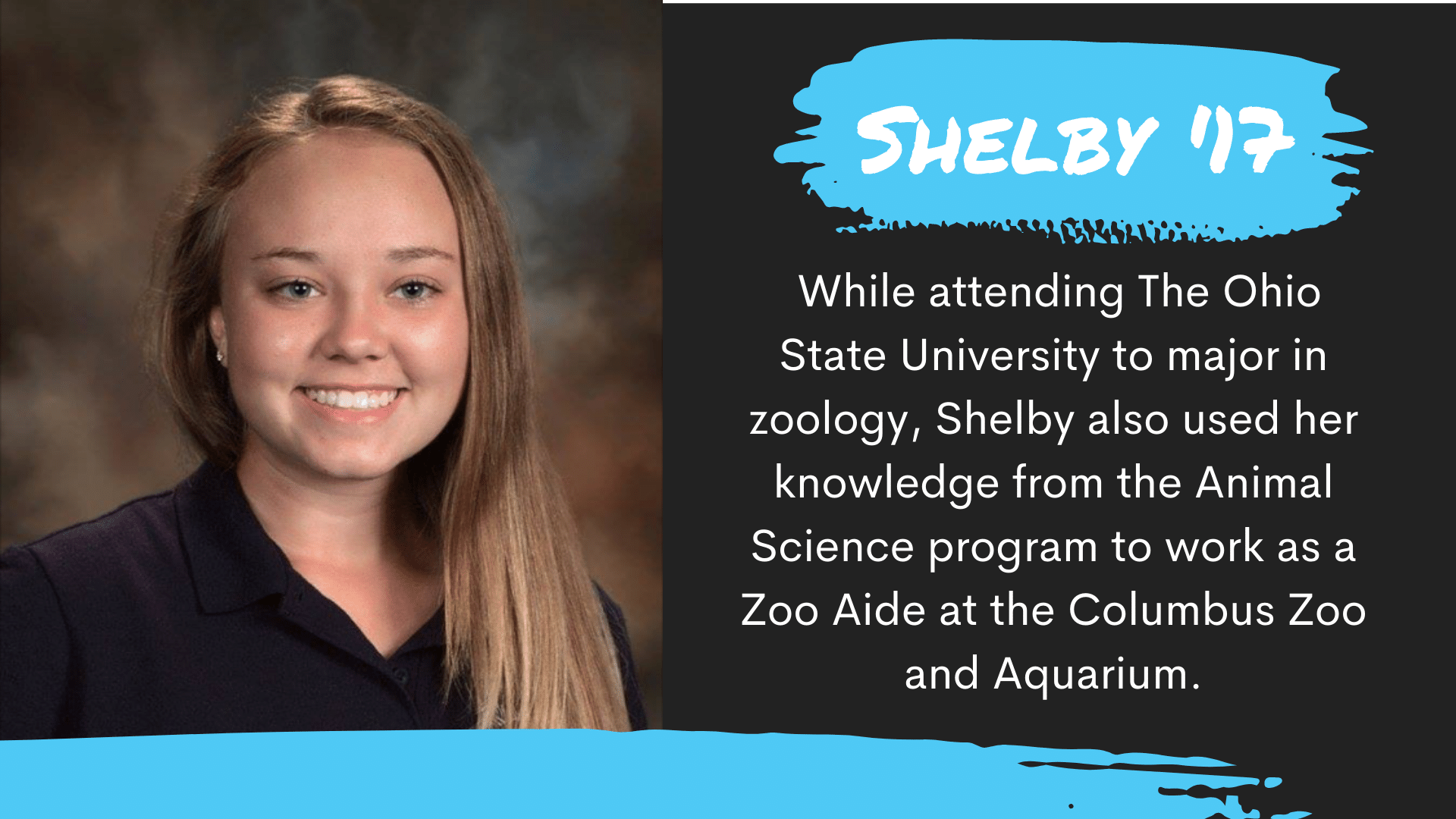 Whatever your pathway, whether it's employment, enrollment, or enlistment, the Animal Science program will provide you the opportunities to reach your goals through valued industry certifications, exposure to our college partners, and taking advantage of our Work-Based Learning program. Several of our graduates go on to become veterinary technician, zoologists, or wildlife biologists. Typical areas of study for students in college include: Equine Management, Nature Interpretation, Wildlife Management, Marine Biology, and Animal Assisted Therapy.
CERTIFICATIONS
10-hour OSHA

CPR/First Aid

Elanco Fundamentals of Animal Science

Elanco Veterinary Medicine Applications
COLLEGE PARTNERS
Clark State Community College

Hocking College

Ohio State University- ATI

Mt. St. Joseph's

Wilmington