A group of Education Academy FCCLA students coordinated a campaign to promote vehicle safety to Ohio Hi-Point students.
Education Academy students Zoe Taulbee, Brooklyn Bryant, and Kylee Pallaschke planned the campaign. They handed out seat belt safety information during lunches and were present in the student parking lots to encourage or reward students for wearing their seat belts.
The team's final project included partnering with the Logan County Sheriff's Office to present a mock crash scenario to the student body. OHP's Automotive Academy donated a car to be used for the presentation. After the presentation, students signed the car as a pledge to wear their seat belt.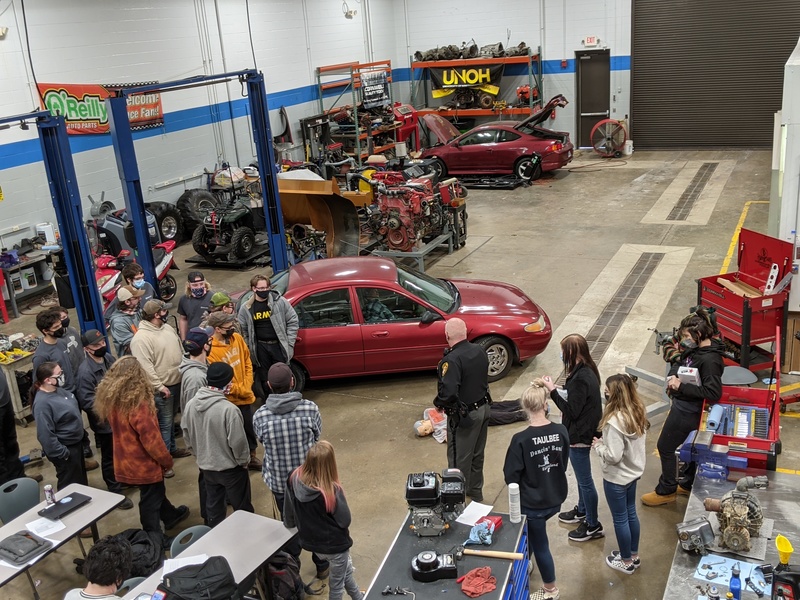 "We planned this project about vehicle safety to encourage students to be safe," said Zoe Taulbee. "We wanted to help other students because we've all had tragedies either here at OHP or at our partner schools. Being able to provide information to the student body and keep safety top of mind was the goal of this campaign."
In addition to coordinating the campaign, the group also received a $1,000 grant from the Ohio FCCLA organization.