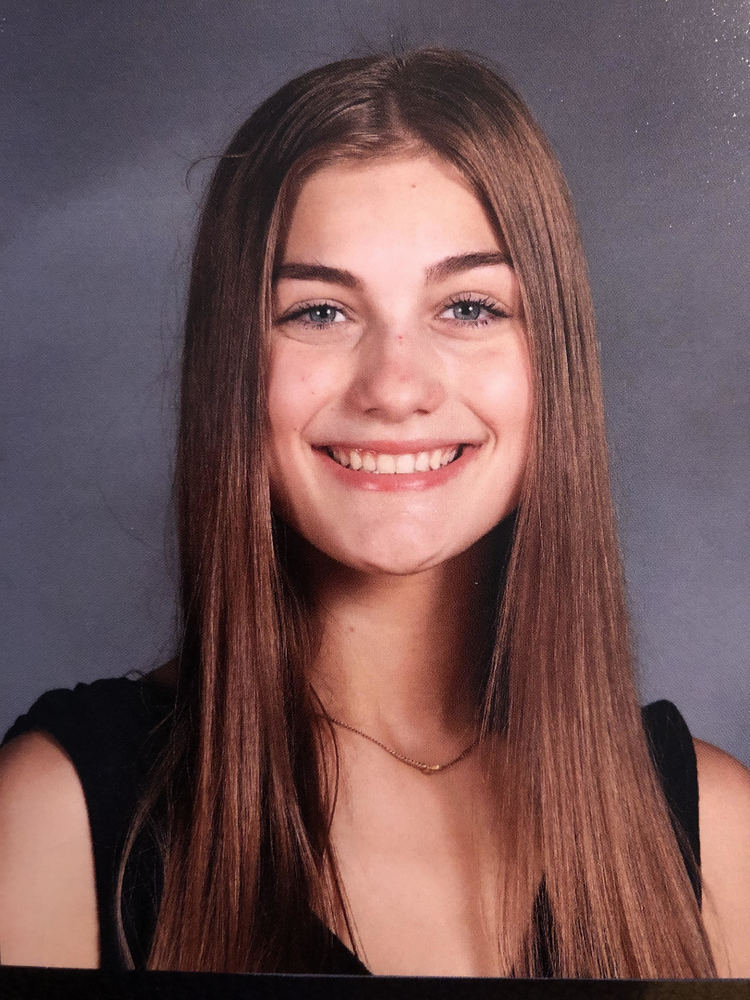 Jenny McKillen Named December Student of the Month
Kelsey Webb
Monday, January 11, 2021
I chose Ohio Hi-Point because:
When I first went to Hi-Point it was my freshman/sophomore year. I didn't think much of it besides a field trip to another school that I wasn't positive it would be my future school. When we got to the school I thought to myself "Wow what if I actually went here, this would kind of be cool if I went to a different school, they have a lot of interesting stuff here". It wasn't until the end of my sophomore year that the school was brought up again and I made the decision to go for it and attend Ohio Hi-Point. I chose this school because of the Health Careers Academy lab, this lab was able to offer so many certificates that would've got me a step up ahead of everybody, that's the main reason why I chose it. Besides the interest I had in the healthcare field , it seemed to good to pass up even though I knew leaving my home school would be tough. All the staff were amazing though, they were so nice and uplifting yet encouraging and they wanted you to come to their school so they made me not regret it. They did a good job selling it to me because I thought it was a good deal. I had a chance to be ahead , and work in a sim lab! Even with COVID complications this year I was able to earn some things at Ohio Hi-Point.
I'm involved in the following OHP activities: HOSA
My favorite part about Ohio Hi-Point is:
My favorite part about Ohio Hi-Point would be the staff and the things that I've learned in my lab. Every day I actually enjoy going to school at Hi-Point to have my lab and learn about infection control, or the body or being able to have hands on practice in the lab. It was my favorite part of the day, I was actually learning and working towards something I wanted so it made it more pleasing. The staff itself are amazing, there always smiling, trying to do the best for there students, that's part of the reason I feel so encouraged, it's a really great group of people.
My most memorable moment at Ohio Hi-Point was:
My most memorable moment at Ohio Hi-Point was when my friend Markus and I had the opportunity to get pictures taken of us by our own Graphic and Media Arts Academy lab for marketing purposes. It was truly awesome , and I felt very honored to be in those pictures. Another big memory I have would be my senior year when we were able to start practicing drawing blood from our equipment that was given to us , which we would never have been able to practice anything with out our supply's and mannikins. I always loved going in lab , and will always remember that. I have had a ton of memorable times at Hi-Point.
What surprised me most about Ohio Hi-Point was:
What surprised me most about Ohio Hi-Point we're the amount of certificates the health care lab was able to receive by the end of our senior year. That was the main draw to the campus, a list of things that I could be a step ahead of everyone when I got to college and actually be able to work in a health care facility using my certificate to make more money. It was amazing how much they had to offer, considering it was all free when the grand total had added up to thousands if I would have gotten these certificates while not enrolled at Ohio Hi-Point. They gave me the chance to take advantage of the great things they were offering , that I could get for free that would really help me save money since I want to go in the health care field.
The teacher who has had the biggest impact on me is:
The teacher who had had the biggest impact on me has been my main lab teacher Ms. Elkins. She's helped me grow so much the past two years. She has encouraged me yet trusted me with tasks that I would surely deliver correctly to her. She is preparing me for the health care field. I really think that that's the whole point of the school is to prepare you for your career path and they sure are! Ms. Elkins has been a leader, yet a fun teacher all around; that goes as well for Mrs. Newland. She always has a smile on her face and words of encouragement, you could tell that both these teachers cared about there students and wanted to teach and inspire them. Mrs. Ramey and Mrs. Gonglik have been more a part of my journey this year and I'm very grateful how they treat me with respect, encouragement and just genuinely caring. Thank you Hi-Point staff for making me feel important and smart.
My advice to students who may be looking to apply to Ohio Hi-Point is:
Do it! If you are even thinking about Hi-Point even just a little bit. Decide that you're just going to go and see if you like it. That's the decision I'm glad I made. I wasn't 100% about going but a few months into my junior year I was a huge fan and loved going to school. I told the Sophomores that it was better to say yes now rather than wishing you would have applied and never getting the opportunity!
After graduation:
After Graduation, I hope that I will have a job using my STNA certificate that I received my junior year, and I will be attending OSU Marion in the Fall. I'm hoping to stay home and take classes so I can still work as an STNA!
Industry Credentials or College Credits earned:
I have received my OSHA safety certificate , along with my STNA which is a state tested nursing assistant in the state Ohio. I'm hoping while finishing out my senior year I can complete at least one more certificate!