OHP Partners with Community Organizations, Provides Food Bags for Students
Kelsey Webb
Tuesday, January 05, 2021
Ohio Hi-Point Career Center handed out holiday care packages to every student on the Bellefontaine Main Campus before the district's two-week holiday break.
The care packages, which were provided to 500 students, included staple non-perishable food items, a variety of sweet treats, and holiday cards signed by the OHP staff.
The initiative is part of Ohio Hi-Point's common cause, a yearly service project to help make a difference in the community. In addition to staff donations, Ohio Hi-Point partnered with the Second Harvest Food Bank out of Springfield, Ohio, to collect over 4,000 pounds of food (which equates to 3,500 meals, according to the Feeding America guidelines) to gift to students. The Ohio National Guard transported the food to campus where it was unloaded and sorted for packing, and Logan Acres in Bellefontaine and Green Hills Community in West Liberty sponsored the tote bags for students to carry the food.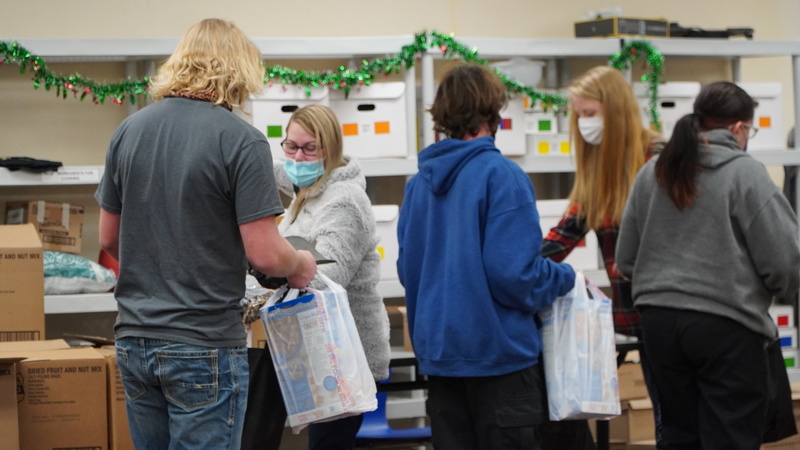 Shelly Swaney, Ohio Hi-Point's Intervention Coordinator, spearheaded the project. "The reason why we wanted to do this was because it's been such a hard year, and we really wanted to let our students know we care about them."
Swaney said the project started by, "asking our staff for hot chocolate, candy and just fun goodies to send home with our kids." However, after a few weeks, "it grew into a wonderful partnership with a lot of community organizations."
Ohio Hi-Point provides students with a hot breakfast and lunch at school, and with the donation by the Second Harvest Food Bank, Ohio Hi-Point is able to help make sure students have nutritious meals while they are not in school over the holidays. OHP staff members helped distribute the food to students.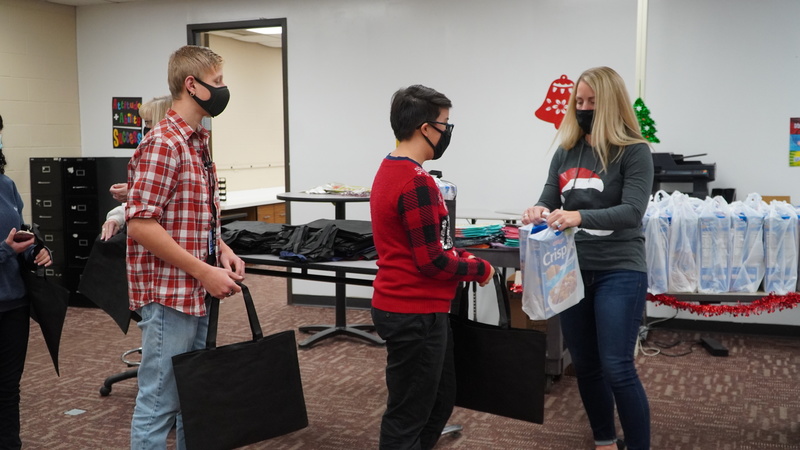 "It's been really inspiring to see all these people come together," said Swaney. "That helping hand is very apparent, even more so, than ever before, and you want to be a part of that."
When asked if she had any advice for people navigating through the pandemic this holiday season, she said, "I would encourage anyone trying to maneuver through this pandemic to get to know your neighbor. It may be distanced with masks on, but actions are speaking very, very loudly right now. Have your actions say something positive and meaningful."