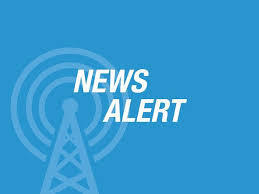 COVID-19 Update and Information
Kelsey Webb
Wednesday, March 11, 2020
The safety and well-being of our students is our top priority, and we want to share with our community that Ohio Hi-Point Career Center is well-aware of the concerns surrounding COVID-19, also known as coronavirus.
The Centers for Disease Control and Prevention (CDC) continues to state the risk of contracting the coronavirus remains low. As of March 10, there are three confirmed cases of COVID-19 in Ohio but no confirmed cases in our community.
Ohio Hi-Point is working closely with Logan County Health District and the Ohio Department of Health (ODH) to monitor the situation and develop a coordinated and comprehensive public health plan to ensure we are prepared to execute the recommendations of local, state, and federal health officials if cases arise in our community. Updated information will be shared with the community and posted on our website at ohiohipoint.com as it becomes available.
As we head towards spring break, we know travel may be planned. Please review the CDC Travel Advisory (https://www.cdc.gov/coronavirus/2019-ncov/travelers/index.html) webpage prior to your travels.
In Ohio, we continue to be in the peak of flu season. Below are recommendations from the CDC to prevent the spread of germs and avoid illness:
Wash your hands often with soap and water for at least 20 seconds.
Avoid close contact with people who are sick.
Avoid touching your eyes, nose and mouth.
Cover your cough or sneeze with a tissue, then throw the tissue in the trash.
Stay home when you are sick, except to get medical care.
Clean and disinfect frequently touched objects and surfaces.
Ohio Hi-Point Career Center will remain proactive as we work closely with various state and local health agencies. Additional information about COVID-19 is available on the CDC (https://www.cdc.gov/coronavirus/2019-ncov/index.html) and ODH (https://coronavirus.ohio.gov/wps/portal/gov/covid-19/) websites. In addition, the ODH has opened a call center to answer questions regarding COVID-19. The call center is available seven days a week from 9 a.m.–8 p.m. and can be reached at 1-833-4-ASK-ODH (1-833-427-5634).