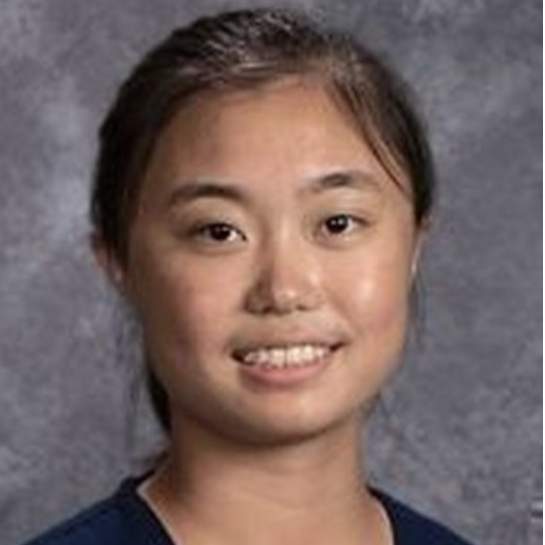 Na Lin: November Student of the Month
Kelsey Webb
Friday, December 13, 2019
Why I chose Ohio Hi-Point: I chose Ohio Hi-Point because of the unique opportunities.
I'm involved in the following OHP activities: I have done Experience OHP Career Days for both junior and senior year.
My favorite part about Ohio Hi-Point is: I like making friends from different schools. Because of Hi-Point, I was able to meet new people and was given a head start in the career path I chose.
My most memorable moment at Ohio Hi-Point was: I fell asleep during Dean Vaughn videos and my lab instructor didn't bother to wake me up. Also watching my seat partner crying over a book. I had to go get tissues for her.
What surprised me most about Ohio Hi-Point was: How welcoming and diverse it is.
The teacher who has had the biggest impact on me is: Ms. Elkins, as she was the one who encouraged me in being a cardiologist.
My advice to students who may be looking to apply to Ohio Hi-Point is: to apply fast and to give their best effort.
After graduation: I'll be attending college. If possible, I will be attending OSU.
Please list any industry credentials and/or college credits you've earned: I have earned my STNA, and although I haven't earned any college credits from Ohio Hi-Point, I have earned plenty from my home school. Since the start of high school I have taken a total of 16 honors, AP, and CCP classes.