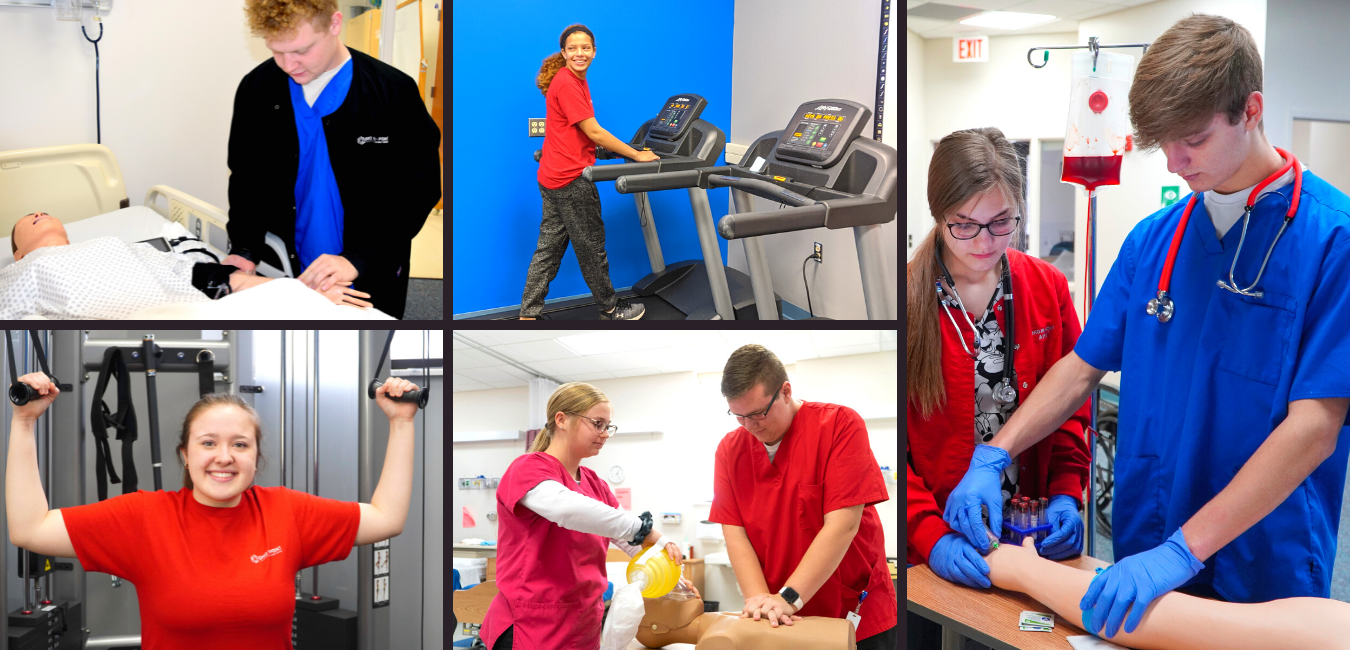 Interested in becoming a nurse, athletic trainer, doctor or physical therapist? Healthcare is one of the largest growing industries, so be a step ahead as you launch yourself into your dream career. Your first year will be dedicated to learning patient-centered care. You will also have the opportunity to earn your STNA by the end of your junior year. Then, dive more into the medical professions and learn how to draw blood as well as learn proper procedures for trauma rooms and doctor's offices, and more.
PROGRAM HIGHLIGHTS
Learn medical ethics and law.

Participate in a clinical rotation during your STNA training and earn your STNA your junior year.

Practice EKG observation and assessment

Understand surgical patient techniques

Take Anatomy and Physiology using the Clark State College Curriculum.
YOUR COURSES
Year One
Medical Terminology

Patient Centered Care (STNA)
Year Two
Principles of Allied Health Medicine

Health Information Technology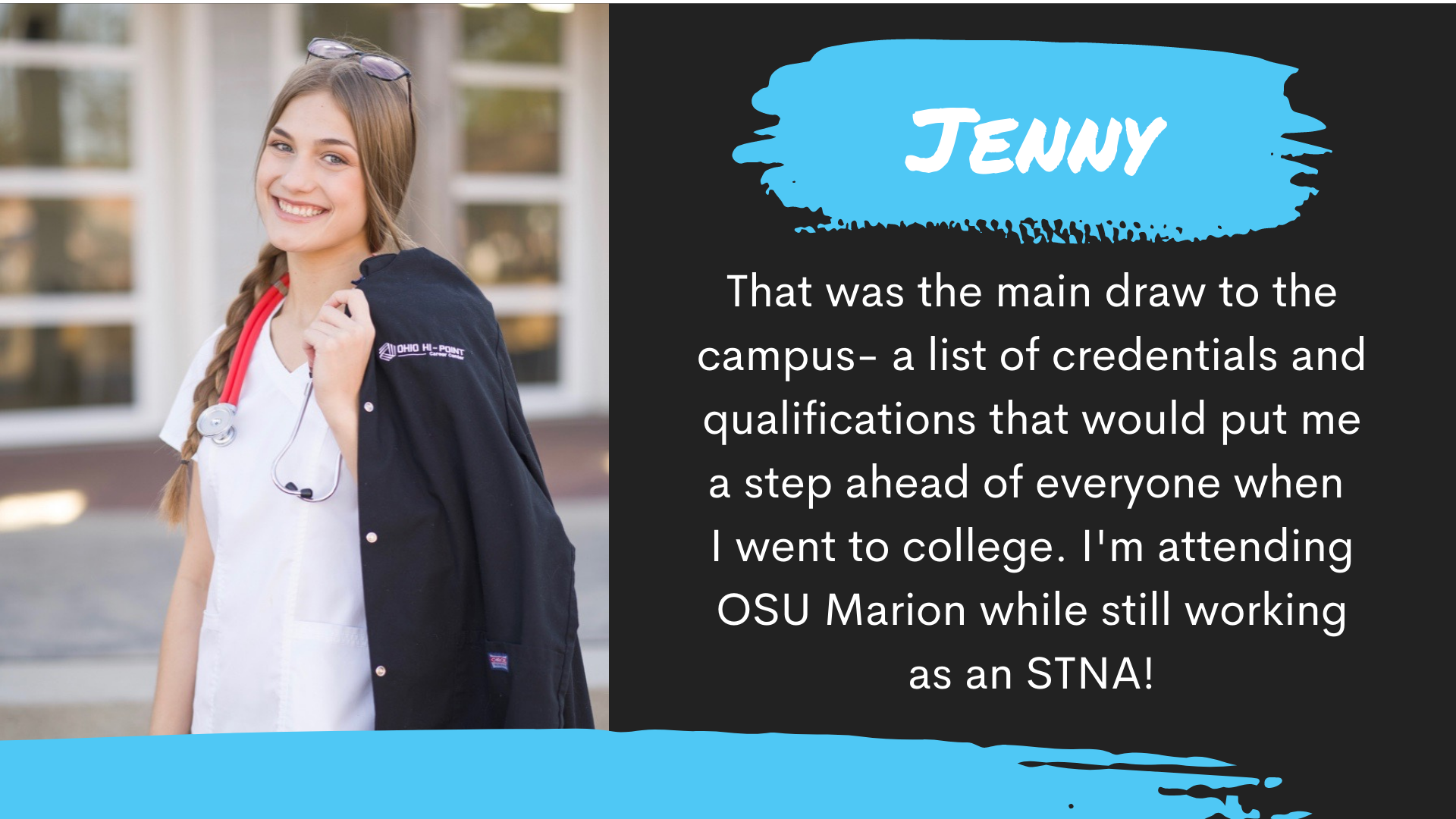 Whatever your pathway, whether it's employment, enrollment, or enlistment, the Health Careers Academy will provide you the opportunities to reach your goals through valued industry certifications, exposure to our college partners, and taking advantage of our Work-Based Learning program. Several of our graduates go on to become nurses, doctors, trainers, or physical therapists.
CERTIFICATIONS
CPR/First Aid

State Tested Nursing Aid (STNA)

Phlebotomy

EKG Certification
COLLEGE PARTNERS
Clark State College

Rhodes State Community College