EDIT MAIN
Ohio Hi-Point offers the Work-Based Learning program (formerly School-to-Work) for students to gain additional hands-on experience in their chosen career path and earn a paycheck while still attending classes at Ohio Hi-Point.
There are multiple levels a student can be a part of the Work-Based Learning program, and students can choose the level that best fits them and can participate in a short- or long-term internship.
In addition, apprenticeships may also count as points towards graduation. To learn more about this option as a pathway to graduation, please talk with your school counselor.
Some employers may pay for college or technical school studies while students are employed with them.
---
Benefits
Work-Based Learning offers students: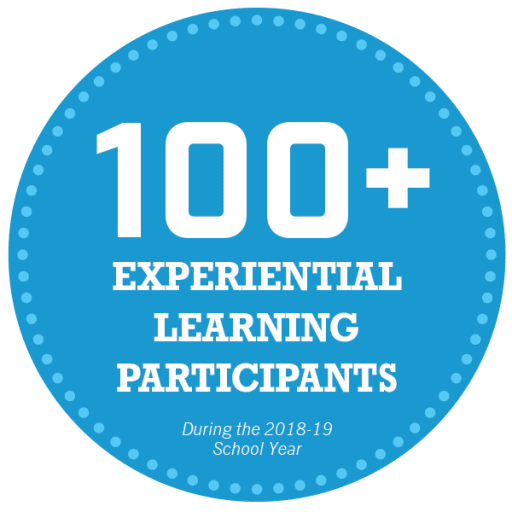 On-the-job training
Real-world experience
A paycheck while learning a trade
Networking and mentoring
A jump start on a potential careers
An easier transition to full-time employment after graduation
Program Levels
Eligibility for all programs include: no disciplinary infractions, recommendations from teachers and administrators, and students must have reliable transportation to and from the work site. Students must also be on track to achieve an Ohio High School diploma.
Apprenticeship/Internship
Selection for this program takes place through an application and interview process. In addition, the employer must be registered through the Ohio Apprenticeship Council and complete the district's ELP document.
Hours worked during school hours will count toward the apprenticeship program
120 documented hours equals 1 credit, max of 4 credits
A student can begin working at the conclusion of their junior year, and establish a schedule that fits the needs of the employer/sponsor and student.
Advanced Job Placement
Students must obtain a job position by the end of their junior year at an approved work site to begin working their senior year.
Job Shadow/Mentoring Program
Provides opportunities for students to observe work settings, learn the requirements of various jobs, understand the type of work-related tasks required in the chosen career field, and experience the flow of a typical workday. Students may complete these work hours anytime during their time at Ohio Hi-Point.
Get Started!
If you're interested in learning more about the Experiential Learning Program and how an apprenticeship may also count as points towards graduation, talk to our Work-Based Learning program coordinator, Mr. Newland, or our school counselors, Mrs. Gonglik and Mrs. Gessler.
Robert Newland
Titles: Work-Based Learning Program Coordinator
Email: bnewland@ohiohipoint.com
Phone Number: 937.599.3010 x1372