EDIT MAIN
Calendars
Bellefontaine Main Campus
Ohio Hi-Point is a school of choice for students to gain a hands-on education in a specific career path. The Bellefontaine Main Campus serves juniors and seniors in high school from the district's 14 partner schools.
fusing the classroom with real-world experiences
At Ohio Hi-Point, we'll help guide you through career exploration to learn about your skills, interests, and goals. Regardless of your future plans, we are certain that Ohio Hi-Point will be a beneficial stepping stone to launch you further than your peers into your chosen post-high school plans.
College and Career Options
You'll have the opportunity to earn college credits, industry certifications, and grow a strong network of supportive professionals. So by the end of your senior year, you can graduate with more than just a diploma.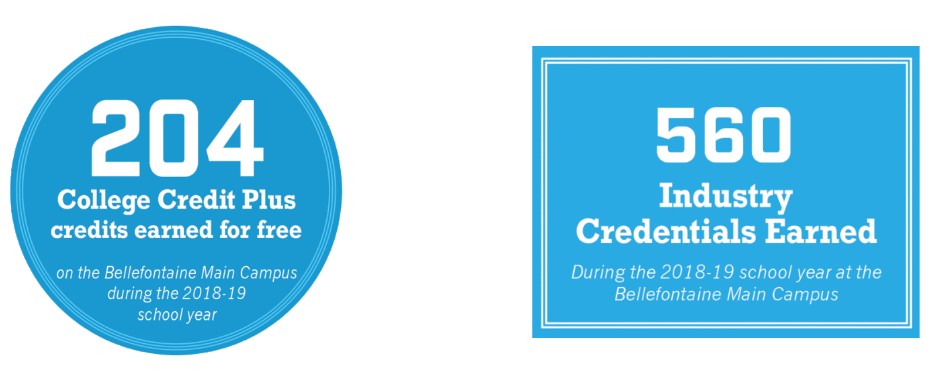 Your School, Your Experience
We want you to enjoy your time in high school, both at your home school and at OHP.
Remain active in your home school


Our students return to their home schools for athletics, music, school clubs, and countless other school functions.

Participate in OHP activities
Join, contribute, and lead OHP organizations like FFA, FCCLA, Student Ambassadors, NTHS, or our Leo Club.

Grow Your circle of friends


Meet new people starting your first day. You'll create lasting friendships and share countless memories.

Experience your education
Take advantage of School-to-Work, internships, study trips, competitions, and college credit opportunities to make the most of your time at Ohio Hi-Point.