EDIT MAIN
Building Construction Project
---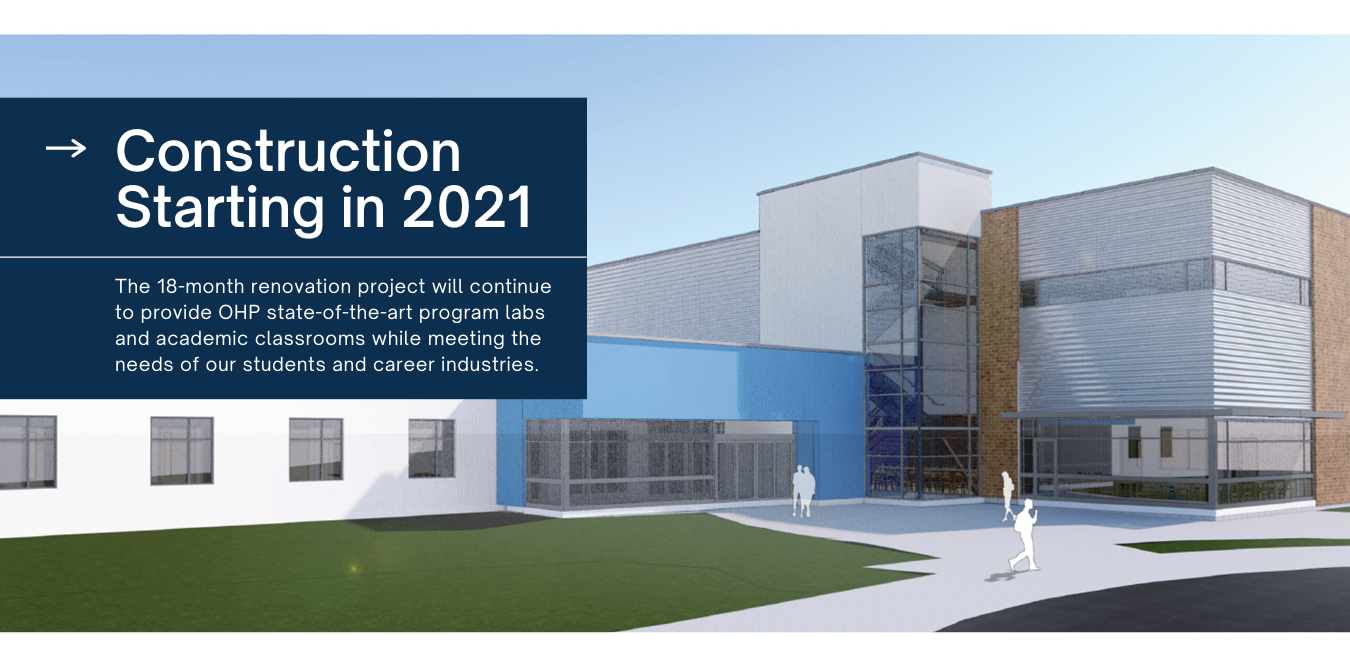 On February 4, 2021, Ohio Hi-Point broke ground for the career center's construction/renovation building project. The renovations include all updated classrooms (academics and career labs), new career program spaces for the Culinary Arts, Cosmetology, and Health Careers Academy labs, and expanded Diesel Technology and Welding and Fabrication labs. In addition, the building will have a centralized student services office, an updated cafeteria space, and an assembly space to hold the student body. (Read the release here.)
During the December 2020 Board of Education meeting, the Board approved a contract with Monarch Construction (based in Cincinnati) to complete the district's renovation building project. (Read the release here.)
In November 2020, the Board of Education approved LeVan's Excavating, Inc. as the general contractor for the construction entrance drive project. (Read the release here.) The new entry drive will lead to the new main entrance of the high school, making it easier for students and visitors to identify the main entrance.
The building construction project is expected to take 18 months and will be complete by August of 2022.
Public Service Entrance
Community members wanting to enjoy a meal from our student-run restaurant or pamper themselves at our student-run salon will be able to enter the building through our new front drive and entrance, check-in, and head to their location without having access to the rest of the high school building.
Career Labs
All of OHP's career programs will undergo a face-lift to provide students more space, classroom flexibility, and upgraded equipment. Some updates include: expanded real-world learning opportunities in Cosmetology and Health Careers Academy, added space to the Diesel and Welding labs and spaces for new programs like cyber security and public safety.
Academics & Student Services
Our academic classrooms will be upgraded to offer a collaborative and flexible learning environment while maintaining classroom management. In addition, a new and dedicated student services center will provide a one-stop shop for students for academic, graduation, testing, and socially and emotional support.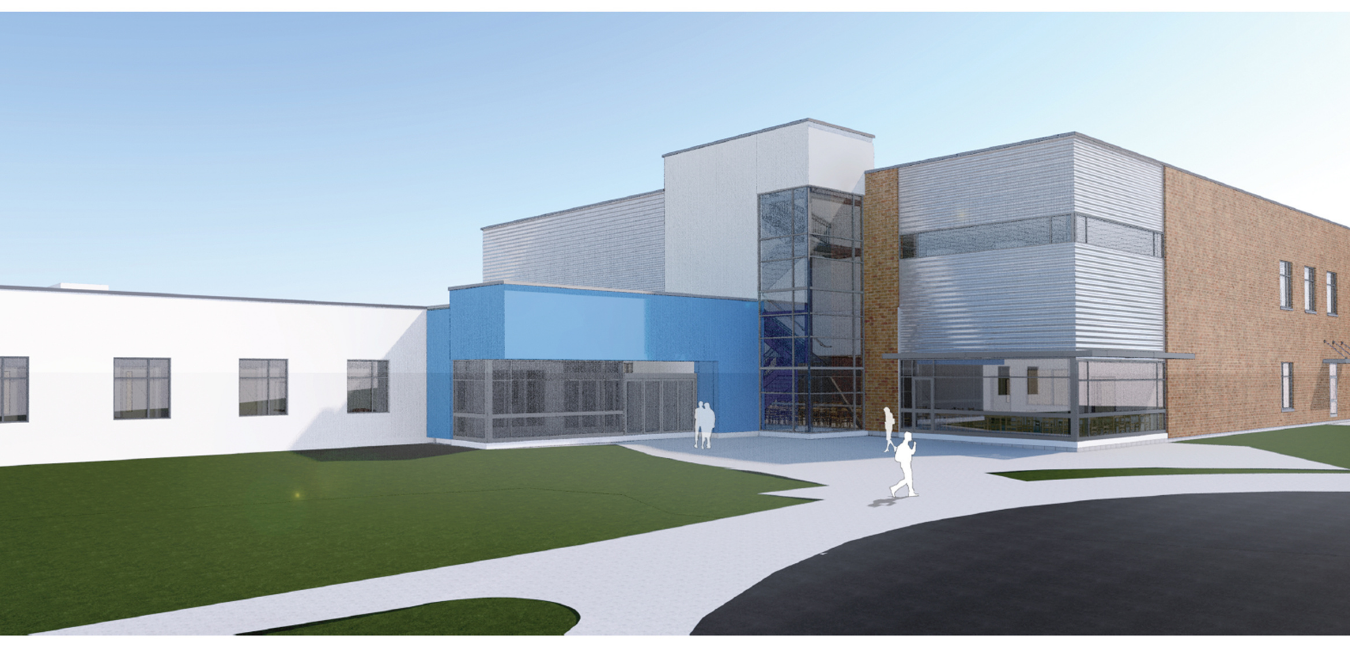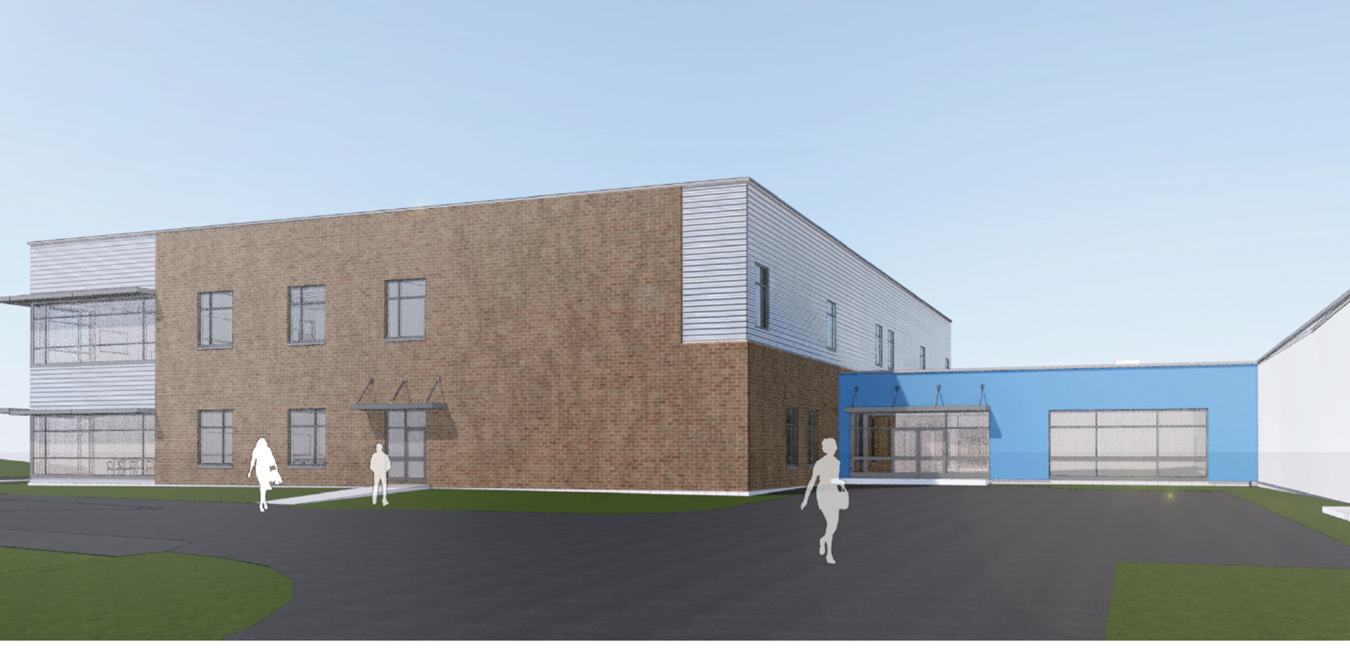 The plans for the construction renovation project were worked on by Freytag and Associates.
---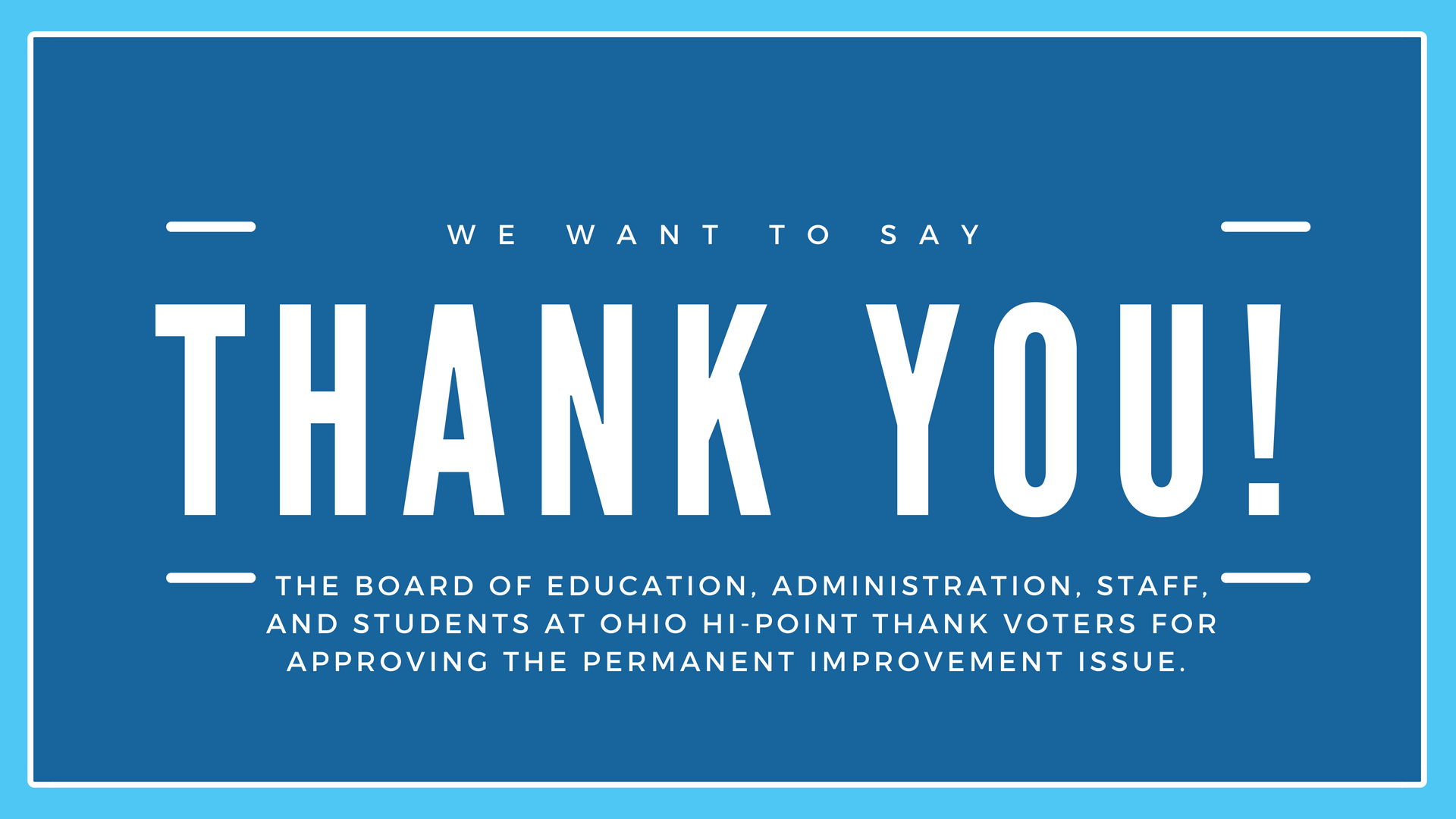 PERMANENT IMPROVEMENT ISSUE APPROVED
On May 8, 2018, voters approved Ohio Hi-Point's 0.6-mill permanent improvement levy. The issue was passed after a collective vote was counted from all 14 partner high school districts in the five counties Ohio Hi-Point serves.
The Board of Education, administration, staff, and students at Ohio Hi-Point want to thank voters for approving the permanent improvement issue. "This means we will be able to renovate and expand the learning spaces on our Bellefontaine Main Campus as well as update equipment, technology, and tools in our satellite programs," said Superintendent Rick Smith, Ed.D. "I also want to thank the many volunteers that helped get information out to our communities about this important issue."
The issue, which is the first time in 40 years the district has placed an issue on the ballot, will cost taxpayers $1.84 a month, or $22 a year, per $100,000 of a home's assessed market value.
Ohio Hi-Point provides students the opportunity to receive professional certifications and specialized credentials needed for the 21st century workforce as well as earn college credit for Ohio Hi-Point coursework, making higher education more affordable for today's families.
With the construction and renovation project, Ohio Hi-Point will be able to offer enhanced lab-learning classes in fields that have local jobs to be filled, such as healthcare and skilled manufacturing, and create new learning spaces so additional training can be offered. The issue is also needed to make repairs and improvements to prolong the use of the existing building. A portion of the levy will also go towards updating equipment in Ohio Hi-Point's satellite programs around the district.
"This issue was about offering a 21st century education for 21st century jobs," noted Smith. "I'm excited that voters understood the value we provide to prepare students for in-demand jobs in our communities."
The district is responsible with taxpayer resources and in the district's day-to-day operations. In the last 20 years, the career center has lived within its means while growing by more than 3,500 students.
Permanent Improvement Issue History
Financial Overview
Over the course of more than 40 years, the district has managed growth, made building improvements, and expanded services to students on the Bellefontaine Main Campus and through the district's satellite programs all without asking residents for an additional operating tax levy.
The district – while earning the Auditor of State Award four times within the past six years – has also been recognized by the Ohio Senate for "exemplary financial reporting" during three of the past six audits. In the past 15 years, Ohio Hi-Point has grown to serve more than 4,000 students at 12 different locations including the Bellefontaine Campus. During that time, OHP has never received less than an unqualified audit opinion.
"It is important to us that the public can trust the district to act responsibly with our resources," explained Treasurer Eric Adelsberger. "We understand what it means to live within our means and we have expanded opportunities for students by being very considerate and purposeful as it relates to how and why we spend our operating funds."
Frequently Asked Questions
When will the money be collected?
The tax increase will not take place until January of 2019.
Where will my tax money be used?
Funds from the permanent improvement levy will go towards renovations on the Bellefontaine Main Campus as well as additional technology, equipment, and tools within the district's satellite programs.
How long will it take to renovate the Bellefontaine Main Campus?
After a year of tax collection, the district plans to go out for bids for renovations beginning in 2020. The entire renovation project on the Bellefontaine Main Campus is expected to take no more than five years.
---
LEARN MORE
See and hear the frequent stories of students earning industry certifications and college credit for their coursework. You'll also learn about our dedicated staff and the strong partnerships between education and industry. Renovations and expansion on the Bellefontaine Main Campus as well as additional technology, tools, and equipment within our satellite programs will help continue to provide students a 21st century education for 21st century jobs.