EDIT MAIN
Clubs and Organizations
---
Introduction
Ohio Hi-Point students work hard to plan fundraisers, get involved with community service, improve their leadership skills, and prepare for local, state, and national competitions.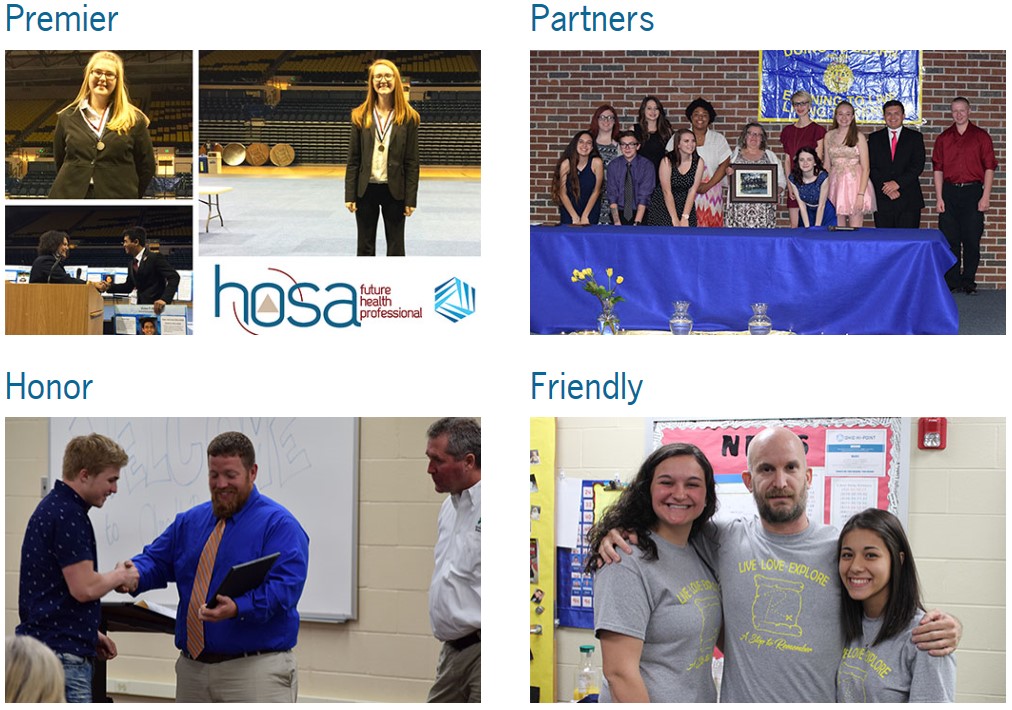 Ohio Hi-Point students have opportunities to stay involved and develop their professional skills.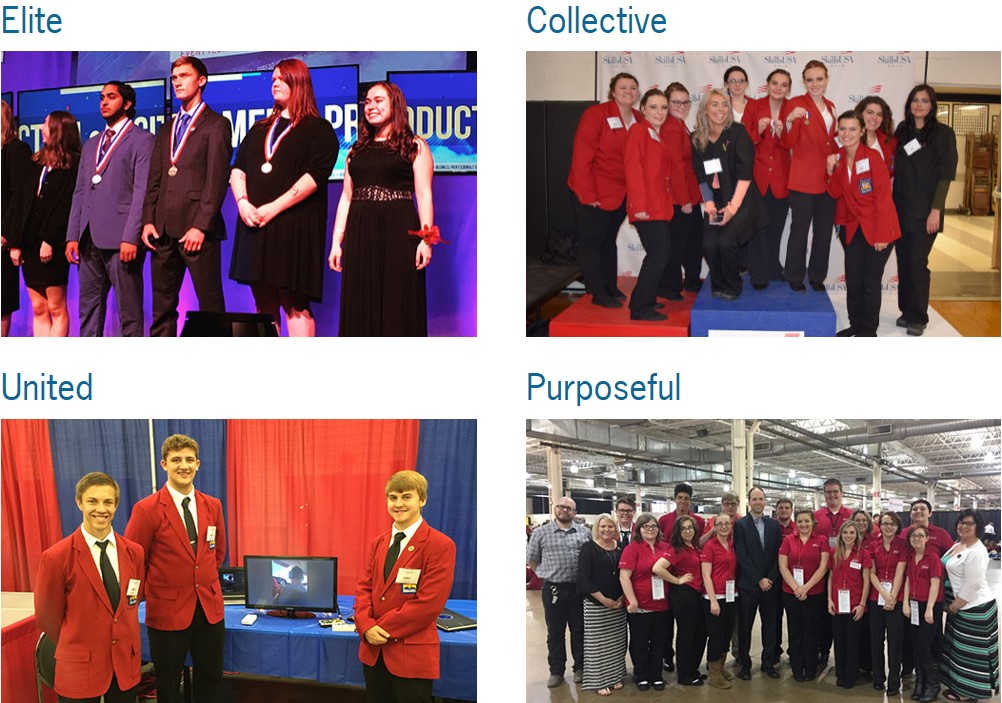 All Career-Tech programs include at least one of these organizations:
NATIONAL TECHNICAL HONOR SOCIETY
National Technical Honor Society - Open to Career-Technical Education students with a cumulative GPA of 3.0 or higher, NTHS is a nationally-recognized honor society that focuses on celebrating and rewarding student accomplishment.
Students can join by formally applying in the spring or can contact Mr. Gilbert for more information. Apply Here.

BPA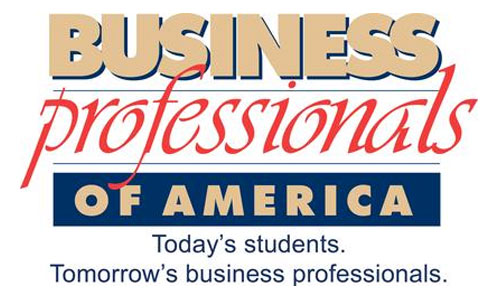 Programs involved with BPA
Multimedia Marketing
Business Professionals of America is the leading CTSO (Career and Technical Student Organization) for students pursuing careers in business management, office administration, information technology and other related career fields.
The Workplace Skills Assessment Program (WSAP) prepares students to succeed and assesses real-world business skills and problem solving abilities in finance, management, IT and computer applications. It is BPA's showcase program and facilitates students demonstrating their career skills at regional, state and national conferences in 92 competitive events.
Some of BPA's other major programs include the National Leadership Academy, Officer Elections and scholarships. The Torch Awards Program and BPA Cares Program recognize students and chapters, respectively, for their leadership and service to their chapter and community.
The Mission of Business Professionals of America is to contribute to the preparation of a world-class workforce through the advancement of leadership, citizenship, academic, and technological skills.
The Vision Statement of Business Professionals of America is: To be an innovator in Career and Technical Education, providing our members with opportunities for growth through education, competition, community service, and personal development.
DECA

With nearly a 70-year history, DECA has impacted the lives of more than ten million students, educators, school administrators and business professionals since it was founded in 1946. Their strong connection with the organization has resonated into a brand that people identify as a remarkable experience in the preparation of emerging leaders and entrepreneurs. DECA's programs and activities have constantly evolved as they use the latest technology and apply cutting edge educational research. Their core focus has remained consistent and is captured in their mission.
DECA is organized into two unique student divisions, each with programs designed to address the learning styles, interest and focus of its members. The High School Division includes 200,000 members in 3,500 schools. The Collegiate Division includes over 15,000 members in 275 colleges and universities.
---
FCCLA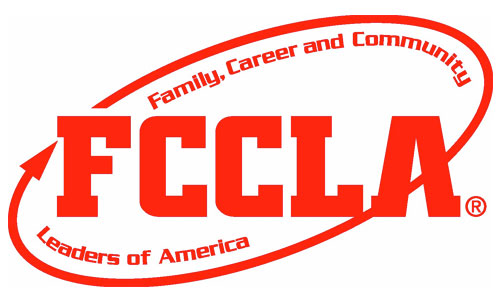 Programs Involved in FCCLA:
Early Childhood Education
Culinary Arts
Family, Career and Community Leaders of America is a non-profit national career and technical student organization for young men and women in Family and Consumer Sciences education in public and private school through grade 12. Chapter projects focus on a variety of youth concerns, including teen pregnancy, parenting, family relationships, substance abuse, peer pressure, environment, nutrition and fitness, teen violence, and career exploration. Involvement in FCCLAoffers members the opportunity to expand their leadership potential and develop skills for life -- planning, goal setting, problem solving, decision making, and interpersonal communication -- necessary in the home and workplace.
Mission:To promote personal growth and leadership development through Family and Consumer Sciences education. Focusing on the multiple roles of family member, wage earner and community leader, members develop skills for life through: character development, creative and critical thinking, interpersonal communication, practical knowledge, and career preparation.
Program Emphasis:
FCCLA is the only in-school student organization with the family as its central focus. FCCLA is a career and technical student organization that functions as an integral part of the Family and Consumer Sciences education curriculum and operates within the school system, and it provides opportunities for active student participation at local, state, and national levels.*
---
FFA
Our Programs Involved in FFA:
Animal Management Technology
Outdoor Careers
The letters "FFA" stand for Future Farmers of America. FFA is not just for students who want to be production farmers; FFA also welcomes members who aspire to careers as teachers, doctors, scientists, business owners and more. For this reason, the name of the organization was updated in 1988 after a vote of national convention delegates to reflect the growing diversity and new opportunities in the industry of agriculture.
Today, the National FFA Organization remains committed to the individual student, providing a path to achievement in premier leadership, personal growth and career success through agricultural education.
FFA continues to help the next generation rise up to meet those challenges by helping its members to develop their own unique talents and explore their interests in a broad range of agricultural career pathways. So today, they are still the Future Farmers of America. But, they are the Future Biologists, Future Chemists, Future Veterinarians, Future Engineers and Future Entrepreneurs of America, too.
The FFA motto gives members 12 short words to live by as they experience the opportunities in the organization.
Learning to Do, Doing to Learn, Earning to Live, Living to Serve.
---
HOSA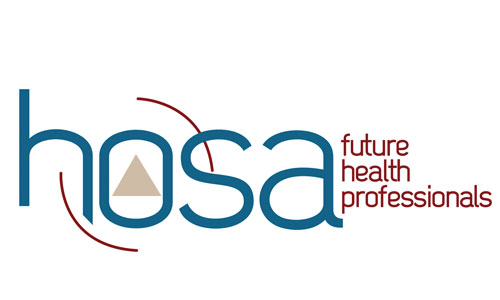 Our Programs Involved in HOSA:
Mission: The mission of HOSA is to enhance the delivery of compassionate, quality health care by providing opportunities for knowledge, skill and leadership development of all health science education students, therefore, helping the student meet the needs of the health care community.
Purpose: The purpose of the HOSA organization is to develop leadership and technical HOSA skill competencies through a program of motivation, awareness and recognition, which is an integral part of the Health Science Education instructional program.
HOSA is 100% health care!
---
SkillsUSA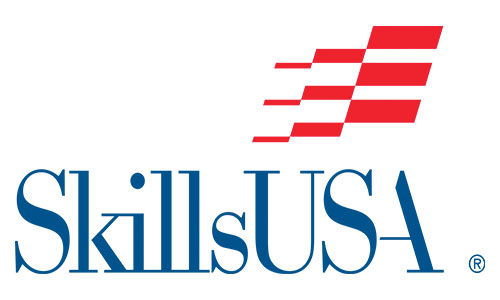 Our Programs Involved in SkillsUSA:
Auto Collision Technology
Auto Services
Auto Technology
Cosmetology
Diesel Technology
Electronics Technology
Printing & Graphics
Structural Construction
Welding
SkillsUSA is a partnership of students, teachers and industry working together to ensure America has a skilled workforce. SkillsUSA helps each student excel. They provide educational programs, events and competitions that support career and technical education in the nation's classrooms.*
---
Leo Club
Ohio Hi-Point Leo Club, chartered in 2014, is a school-based organization affiliated with Lions Clubs International. The Ohio Hi-Point Leo Club is sponsored by the Bellefontaine Lions Club. The Leo Club motto is Leadership-Experience- Opportunity. The program gives young people the opportunity to serve their communities and make a positive impact, while offering a great way to have fun, make new friends and develop valuable leadership skills.
Club members participate in a variety of activities at school and in the community. This club's first activity this year is hosting an "Autism Awareness" Walk at Ohio Hi-Point Career Center, selling bracelets to generate funds that will be donated to Autism Speaks. Last year, the club hosted a "Diabetes Awareness'" Walk and raised $500 for diabetes-related projects. Club members also partner with Logan Acres Senior Community for events that include "Rock-n-Roll Night" and Christmas Caroling. Aluminum cans are collected and recycled with funds going to Pilot Dogs (seeing eye dogs) in Columbus. Old eyeglasses are collected and recycled to provide site to others in need. Members also help Bellefontaine Lions Club with projects and fundraising events such as selling candy bars to provide funds for the club's scholarship program. "Where there is a need, there is a Leo or Lion there to help!"
To join the Ohio Hi-Point Leo Club, a student must be in good standing. Application forms are available from any member or can be picked up in the Intervention Room (201). There is currently no membership fee to join the club. Club advisers are Darlene Roll and Joyce Furlong.
---