EDIT MAIN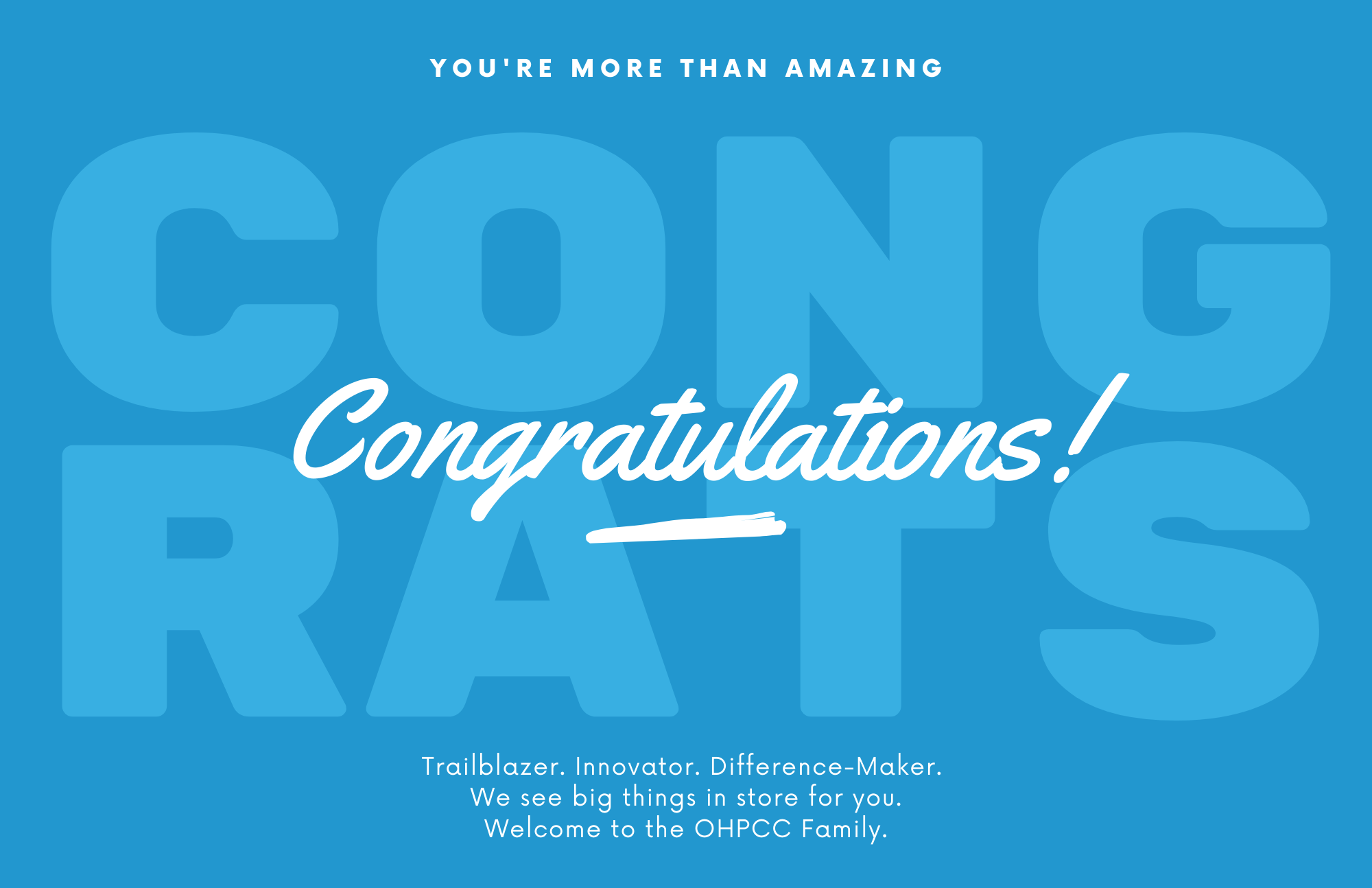 WELCOME TO OHIO HI-POINT, CLASS OF 2023!
We are excited to welcome you to campus for the 2021-22 school year. Welcome to a community of problem solvers and go-getters. Where real world meets the classroom and the classroom meets the real world. Let's build your future, record these memories, draw up a career pathway, cook a recipe for success, and engineer the future you've dreamed about. Welcome to Ohio Hi-Point.
WHAT'S NEXT?
SHARE YOUR ACCEPTANCE:
Your acceptance letter is in the mail! When you receive it, tweet, post, video or share your acceptance with friends and family. Use hashtag #OHP2023 to share your excitement with us and find other accepted students.
MEET WITH AN OHIO HI-POINT COUNSELOR:
Through April and May OHP counselors will email you to schedule your Ohio Hi-Point classes for next year. Our Admissions Team will also be available to answer questions about your career program. Feel free to contact us at communications@ohiohipoint.com.
STAY ON TRACK:
Your acceptance is contingent upon you finishing the school year strong. Ohio Hi-Point reviews final transcripts to make sure you maintained good attendance, grades, and behavior.
ASK QUESTIONS:
Our Admissions Team is here to help you make a smooth transition to Ohio Hi-Point. You can reach out to our team at (937) 599-3010 to ask any questions about your credits, career pathway, or the start of the school year. Please visit our FAQ page to learn more!
Student Orientation
Ohio Hi-Point's Student Orientation is in August. It is very important you and your parent(s)/guardian(s) attend to complete mandatory paperwork before school starts. This is also when you can pick up your uniform apparel items. Additional information will be sent when details are solidified.
Please check your email privacy settings to accept communication from communications@ohiohipoint.com.
District Calendar:
Please review our district calendar. This calendar is subject to change because we are currently undergoing a building renovation project and planning how our school year will look. As more details become available, we will share them with you.
Download the OHP app:
It's everything OHP, in your pocket. Access documents, cafeteria menus, news updates, and even emergency notifications. Download the app on Android: http://bit.ly/2RiRCw5 or iPhone: https://apple.co/2TvrqRA.