EDIT MAIN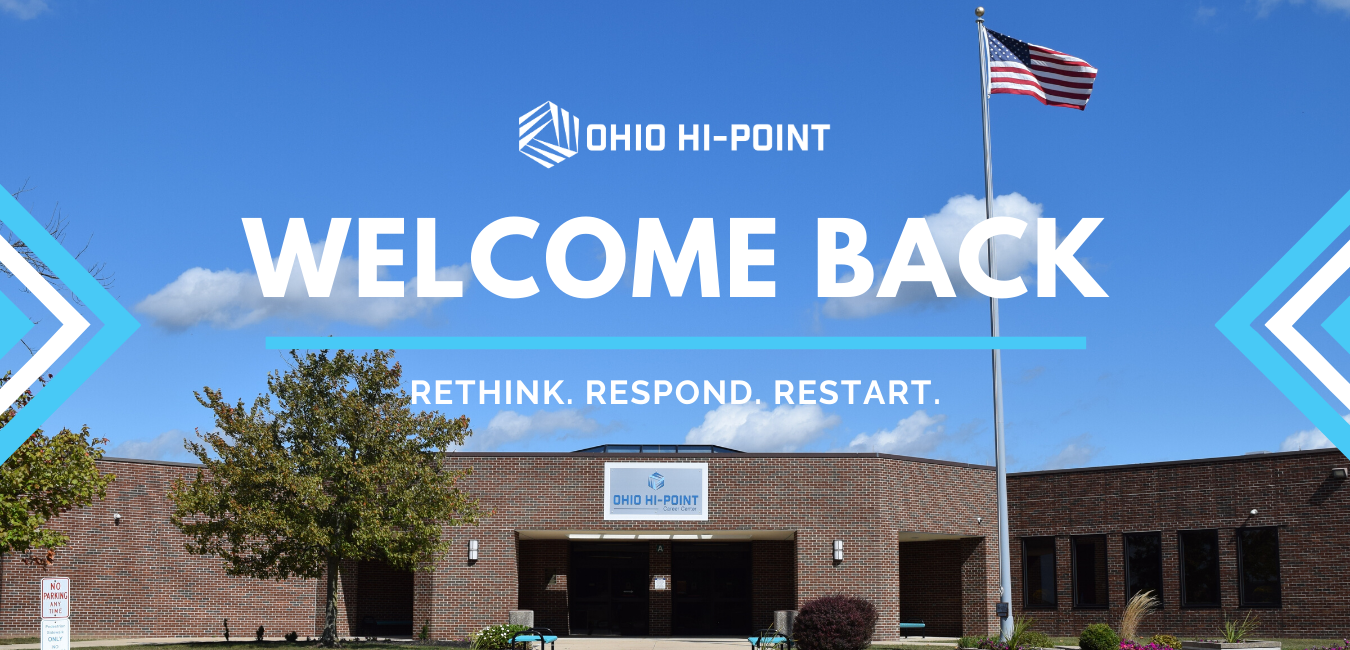 Welcome back!
Ohio Hi-Point Career Center (OHP) is committed to providing high quality career technical and academic education. We serve 14 school districts in five counties and work with five different health departments. Our procedure is to continue working directly with the Logan County Health Department (LCHD) as well as communicate with the other four health departments and our 14 partner schools. In multiple meetings, which included all of these stakeholders over the summer, we have developed plan options, school safety, and cleaning protocols. Our goal is to provide the most hands-on training, in-person and online contact with teachers, in a clean and safe environment for our students.
These general principles will guide us as we move forward to opening the 2020-2021 school year at OHP:
Everyone must assume personal responsibility to abide by the implementation of safety protocols to the highest degree possible.
OHP will work closely with the LCHD to promote safety on our campus.
OHP will be transparent with all our stakeholders and that some level of risk will always be present when students and employees occupy our facilities.
OHP recognizes the need for consistency in areas of operations while also understanding that individual differences in classroom size, population of labs, and building operations may lead to some inconsistencies.
This plan will be re-evaluated once the COVID-19 pandemic designation is lifted or guidance is updated.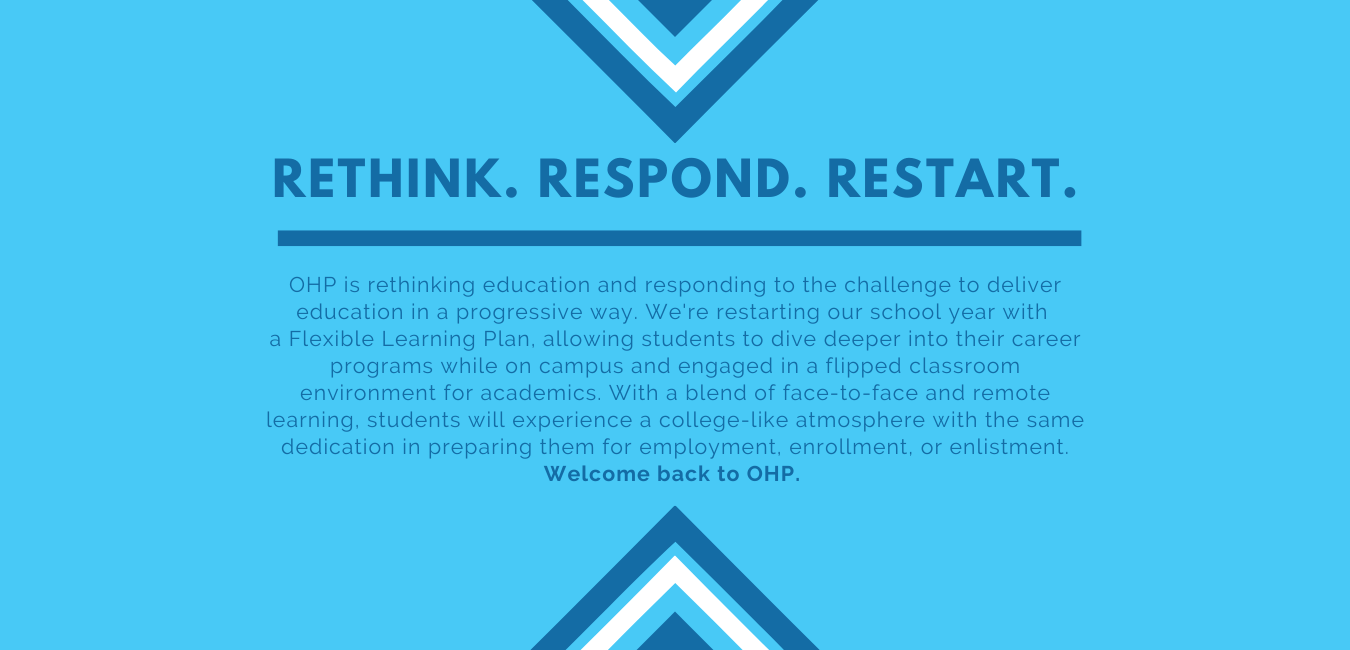 Rethink. Respond. Restart.
In response to public health concerns and creating the most proactive and consistent educational option for students from 14 partner schools in five counties, Ohio Hi-Point is offering a Flexible Learning Plan for the 2020-21 school year.
The Flexible Learning Plan is a blend of face-to-face and independent/remote learning. The goal of the plan is to safely maximize the amount of hands-on learning time our students receive in our career technical labs while also engaging in a flipped classroom environment for academics.
OHP's Flexible Learning Plan will prepare students to be career-ready by building more independence and personal responsibility in learning. This shift in instructional practice requires instructors to be facilitators of learning while students take more ownership for their own education. OHP's Flexible Learning Plan provides face-to-face and remote learning environments in career programs and academics for all of our students.
Ohio Hi-Point's satellite students will follow the guidelines and plans established by the high school in which the program is located. Ohio Hi-Point has nearly 60 satellite programs in 12 locations.
Ohio Hi-Point has compiled all the elements of the reopening plan into the following webpage categories:
We are excited to welcome our students to campus and look forward to the school year! If you have any questions, please contact us at communications@ohiohipoint.com.